Is it me or is time going fast?
Just like that, 2019 is over. And we've welcomed 2020.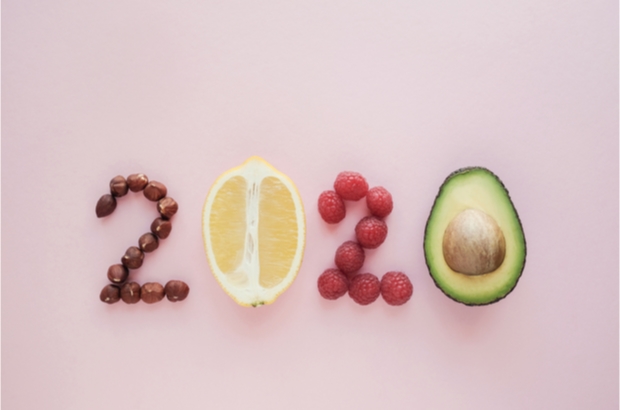 Between festive gatherings, buying gifts and family visits, it's easy to get sucked into the hustle and bustle of the festive season. Christmas is often a time to focus on those around you, meaning we can sometimes forget about our own personal needs.
Come the start of the new year when the tinsel has been put away and the chocolate boxes are empty (except for the coconut ones), some of us finally start to turn the attention inwards. Focussing on our own personal goals and intentions for the year to come.
In a blaze of new year optimism, many of us pledge to make at least one new year resolution. And after the overindulgence of Christmas, together with growing popularity for health trends (2020, year of the plantivore?) it's not surprising that health-related resolutions almost always top the list.
Our health and fitness regimes can, however, be dictated by our working lives. The average person spends about one-third of their waking hours at work and a sedentary lifestyle sometimes goes hand in hand with office work.
But as a Companies House employee, you do not need to leave your health and fitness ambitions at the door when you enter. Here are just some of the things we have on offer.
Couch to 5k
This running plan is a free and easy way of getting fitter and healthier.
It's offered to all colleagues to help improve physical and mental health. It consists of three training sessions per week, walking and running, eventually working up to 5k.
Companies House employee, Lisa, completed a 5k after taking part in the programme.
We all have days where the stresses of our lives can hit us hard. Being part of this running programme helped me to overcome some of the issues I was dealing with at the time.

Being out in the fresh air, knowing I was not only improving my health physically but also mentally, was so rewarding.
On-site gym and exercise classes
Not all places of work have an on-site gym. Here at our Cardiff office, you can access an on-site gym with modern equipment.
Exercise classes are also on offer. Great for somebody like me, who's not quite confident enough to gym it alone. Believe me - gymtimidation is real!
With classes ranging from boxercise to karate, there's a strong social culture and plenty of group activities to help you improve your physical and mental wellbeing.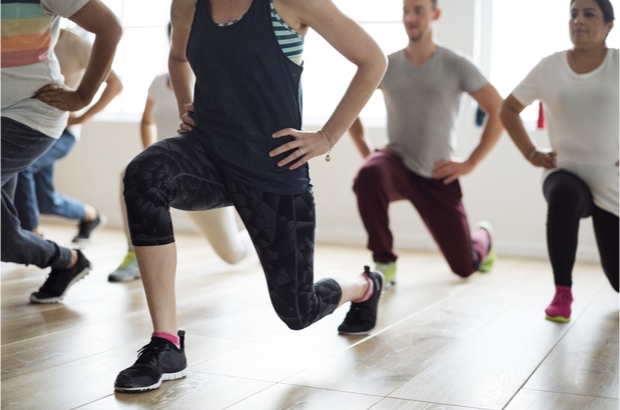 Mental health advocacy (MHA) service
Mental wellbeing is just as important as physical health. Companies House offers staff the chance to become advocates of positive mental health through the MHA service.  It's an information and signposting support service available to all colleagues.
Our mental health advocates receive training on how to recognise mental health problems and point people towards the right kind of help if they need it. We have a culture where people can discuss issues openly and feel confident that they're accessing the right support at the right time.
Fresh air coaching
Whilst the benefits of coaching are widely known, lesser known are the benefits of fresh air coaching. This type of coaching takes you out of the office, into the fresh air, to create more opportunities for creative thinking.
Coaching in the fresh air has an energising effect, helping to facilitate change, and support employee growth through happiness.
Flexible working
Resolutions to take a little more 'me-time' can often be hard to fulfil when back to work, with deadlines, long commutes and traffic jams. Companies House offers flexible working in the form of flexible hours, and for those with a mobile device, the choice to work from a remote location.
This helps staff fit work around the school run or appointments, reduce time on the stressful commute and achieve a better work life balance.
Working at Companies House
As an employer, Companies House offers a whole range of workplace benefits. Our culture change group has paved the way for positive change and employee needs are at the heart of our values.
I'm fortunate to work in such a flexible environment where my health and wellbeing is valued. For me, coming to work is enjoyable.
If you're somebody who feels unhappy at work, or you're feeling a little lukewarm about your job, maybe now is the perfect time to do something about it.
Perhaps your resolution could be to find a new career path. And if, after reading this blog, you feel inspired to work at Companies House, why not take a look at our job vacancies by using the civil service jobs website.
Whether you make resolutions or not, I hope you all take some time to invest in yourself this year.
Happy new year all. Here's to a healthy and happy 2020.