This blog post contains content that some readers may find distressing. 
If you're in a crisis right now, it's not too late.
Get help now.
Samaritans report that more than 6,000 people across the UK and ROI take their own lives each year. Tens of thousands more attempt suicide. The numbers scare me.
One suicide is one too many. One suicide is a failure of the rest of humanity. We must do better, we must start now, and we can start with the simple act of talking.
It will not fix the whole problem, but it's the best place to start.
If you're struggling right now, talk to someone. People want to help you. I know it's hard to talk about how you feel, but please do not be afraid. I strongly believe that once you ask for help, it'll come, and it'll be powerful. And you'll see and feel the love of this world once again.
If you know someone who is struggling right now, ask them how they're feeling, ask them how you can help. Then ask them again. And again. There is no problem in this world too great that together we cannot solve.
We just need to start talking about it all.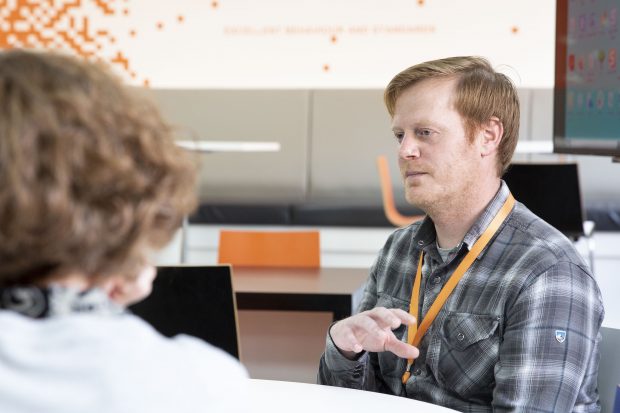 My story
I recently started talking to my colleagues about my mental health and I'm so glad that I did. It was difficult at first, but they made me feel safe and gradually I started talking. Now I can talk about my PTSD openly.
Here's an extract from a recent blog post I shared with my colleagues.
"Where are you now? What's going on?" she asks.
"I need help. I need to get help now." The words are reluctant to leave my mouth. I force them out with every ounce of strength I have left.
My limbs are so heavy they feel like lead or stone. Using my hands, I pick up my right leg and drag it, so my foot is on the accelerator. I do the same with my left, placing it between the brake and the clutch, and a few minutes later I find myself back on the road moving at speed.
The world outside whizzes by, spinning in a huge circle around my head. Before hanging up on the phone to my wife, I ask her to call my mum and inform her that I'm on my way and that I need help.
Another flash and somehow, I'm standing outside the door of my mum's house, shivering and incoherent.
The next thing I remember I'm on a bed in the triage area of a large hospital. My eyes hurt and I cannot open them fully. It's noisy and I can hear people in pain and discomfort. I'm thirsty and tired. My head spins again, and I fall asleep.
Gaining clarity
Looking back on that day, there are so many questions that I repeatedly ask myself. Not all of them are healthy, but I cannot deny that I often wonder how things could be so different.
At that moment in time, the reasons I had for living seemed much fewer than the reasons I had for dying.
Realising this error took time.
Given the clarity gained over the past year, I can say that the day that I had planned to be my last on this earth, quickly became my first.
I was ignorant of how PTSD affected me. I thought that I had seen most of everything and that over time I had developed some kind of resistance or conditioning against harm. How wrong I was.
I learned that crisis can affect us all, directly or indirectly, and to varying degrees. Alone, there is very little we can do to protect against an overwhelming defeat, but together nothing can beat us.
What defines us as humans is not what we do at times of crisis, because we can all fail. What defines us as humans is what we do from the point of crisis onwards, because we can all succeed. What defines us as humans is our ability to love each other.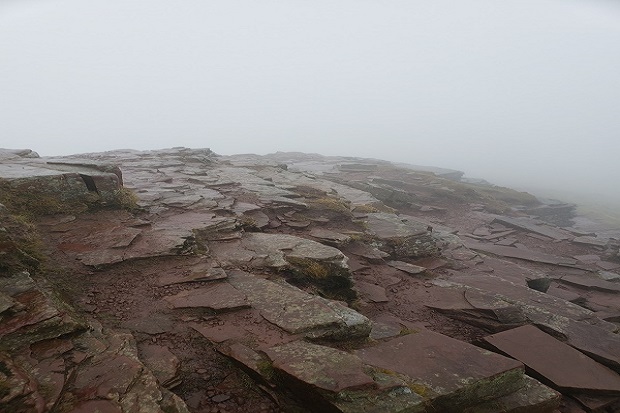 A call to arms
I did not write my blog post as some form of catharsis. I'm not sharing it to gain sympathy or applause. This is a call to arms. This is my declaration of war against suicide.
Who'll fight alongside me? If you're ready to take this mental health crisis on and defeat it, let's do it, let's go.
Stand up and talk about mental health, make it part of the conversation. Make your workplace a safe place for mental health so that people can feel comfortable to talk.
To all who have helped and supported me this past year - my wife and my daughters, my mum and my brothers, my colleagues and my employer, and every doctor, nurse and therapist - thank you, I owe you my life.
If you need help, go to a medical aid point - hospital, clinic, doctor's surgery, pharmacist. Go to the police station, the fire station. Call 999/911/012 or your local emergency number. Go to a friend, a parent, a sibling, a colleague, a stranger.
Go to one of the many charities, such as Samaritans, that are there to help.
Please do not forget that many sources of help are run by volunteers. Please support mental health charities. Their work is vital, and they save lives, but they need donations and other kinds of support in order to keep providing their invaluable services.