My first business venture was a failure. I'd put myself out there, given it my best shot, but it was not to be. I wrote myself off.
I became involved in charity work, where I felt I could make a difference and continue my career. As I got more involved with various organisations and teams, I found I was working alongside a large number of other women. According to the statistics, about two thirds of us in the sector are female.
I really enjoyed the camaraderie and being with other women who were all working towards great things. It was at this point I had an idea. I decided I could turn the energy and positivity I was experiencing into a company to help women in the private sector. Perhaps some like me who had lost the self-assurance to be there.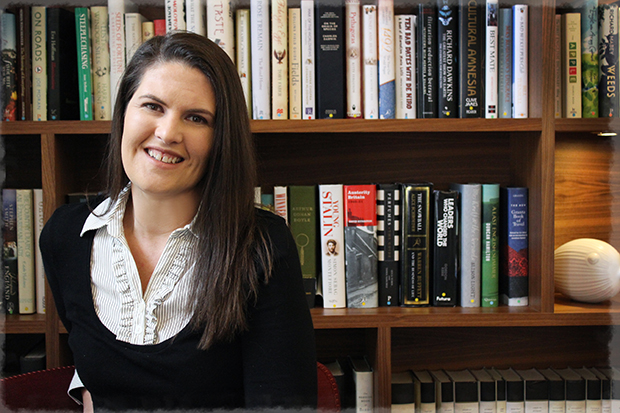 Turning an idea into a business
This time I made sure I had better support – in the shape of my husband. Together, we held the first Women's Business Club in Cheltenham. I led it and he made sure we had the right structures and processes to be a successful, if small, company.
After the first meeting, he said, "you come alive when you do this." It took me 6 months to truly take it on board and begin growing the business. Since that first session, we've set up 25 networking clubs from Scotland to Southampton, offering everything from training and mentoring, to advice and support. And we offer it to women at every stage of their career, from micro-businesses to corporate leaders.
Confidence is key
It's safe to say we offer a lot to our members. But the one invaluable thing we can create is confidence.
Women often go into the private sector and feel they need to conform to the old norms. We show them they do not need to. We create a safe space where they can be themselves and gain confidence in who they are. Because authentic people are successful people.
I've experienced a loss of self-reliance and I understand the impact it can have on someone. Getting this back or instilling it in someone for the first time can be transformative. Sadly, I think many women lack it. There may be a biological reason for this or the way we've developed as a species. I do not know the detail.
But what I do know is that many of us have been raised to see women in caring or secondary roles. As a result, some of us feel less capable of grasping opportunities despite being completely capable of doing so. In a way, Women's Business Club is doing its bit to right this wrong.
Success stories
The most rewarding part of the job is seeing other women get the sureness they need to succeed. One of our members had worked for a recruitment firm for a number of years. Unfortunately, it failed. We helped her on her journey to starting her own company. Within a year she had a turnover of £1 million. She said she would not have had the self-reliance to go it alone without the network.
Another was an optometrist who co-owned a small practice with her husband. Sadly, he passed away. Understandably, she was devastated. But more than that, she was left holding a company that she could not run alone. We helped her through a successful sale and supported her in setting up a specialist eye-care firm, making the most of her expertise.
These stories are typical of the people we help. They're often not big businesses or wildly powerful characters. They're just like all of us – normal, hard working women who need a helping hand to do their best.
Our driving factors
This is why we exist. This is what drives me and my team. This is why we work tirelessly to help everyone unleash their full potential – whoever they are and whatever they do.
We'll continue to do all we can to help women all over the UK, because we do not want them to struggle alone. We do not want them to live a life of self-imposed victimhood or to lack self-assurance. We do not want them to struggle with business basics that might trip them up. We want them to take themselves seriously so others will too.
Looking back, when my first venture failed, I really needed something like the Women's Business Club. That's the thing that drove me on. Because if I needed it, I was sure there were thousands of others feeling the same.
I never want any women to feel they're not good enough. Put simply, it's not true. And we're here to prove it.
To celebrate International Women's Day, we're showcasing and promoting organisations across the UK that are championing women in business and leadership.
Companies House is committed to supporting equality and diversity both within the organisation and the wider UK business community. Our diversity and inclusion campaign celebrates diversity in business and ensures people from a range of groups are encouraged to bring their whole selves to work. 
Keep up to date with the latest stories from the campaign on our blog and social media channels.