As an Investors in People Platinum employer, we truly invest in our staff and their development. This could not be better reflected than through our apprenticeships, which allow you to:
learn on the job
achieve a nationally recognised qualification
earn a wage
gain skills
build a rewarding career
But do not take our word for it, here's what our apprentices have to say:
Eeash Khan
Whilst working a summer job last year, Abdi (my fellow apprentice) and I discussed what we wanted to do the following year after our A-levels. We were not sure if university was the right path for us.

He mentioned that he had seen an apprenticeship scheme where you complete an NVQ whilst working full time for the Civil Service. I researched this further and I was intrigued by the fact you can work flexibly and earn a competitive salary at the same time. These 2 factors really drew me into applying and we both decided to apply. The application progress was straight forward. We had to express our interests and why we thought we would suit the role.

About a week after, I got an email confirming that I had been accepted and I was looking forward to starting a new journey at Companies House. I started in the post room to get an idea of the different types of documents that come into Companies House on a regular occurrence. As part of the apprenticeship scheme, we move around the building, having placements of 3 to 4 months in different sections to gain a better understanding of how the organisation runs.

This apprenticeship scheme has been really beneficial as it has helped us to pick up skills needed in an office environment whilst completing a business NVQ. The people that work for Companies House make you feel welcome from the very first day you step into the building. I also appreciate the fact that lots of support is available if needed and no one makes you feel left out of any activity.

As part of our apprenticeship we must complete a Business Level 3 NVQ where we get set assignments and courses to complete. We get time allocated throughout the week where we can solely focus on getting some of this work done. Our assessor, who is responsible for setting us work, is very handy and does not shy away from any questions regarding the work, or anything else in general.

We were attending an ACT training facility group for further support but coronavirus (COVID-19) had other plans, so this is all done virtually now. I look forward to completing my apprenticeship to gain more experience, as well as gaining my qualification and seeing where my Companies House journey takes me next.
Our 2019 cohort have had to make some drastic changes to their working life over the past few months as a result of COVID-19: changing from office-based working to working from home. Through our support and guidance, each of them have responded well to the transition and are now fully settled in our 'new normal'.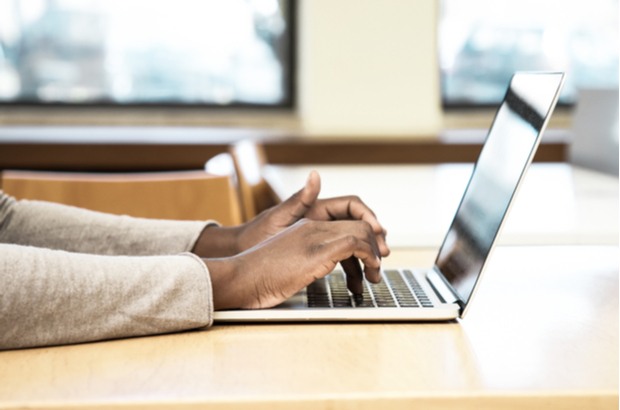 Over the last month, we have recruited a new 2020 cohort and 6 new starters have enrolled with us. Their experience was significantly different to previous years. It saw a virtual recruitment and onboarding process as well as providing the necessary equipment and on-going support. This is what one of our latest apprentices had to say:
Krassie
I applied for this position after I studied Business Admin at Cardiff and Vale College. I knew I wanted to go into a company with excellent standards and behaviours and find a more challenging role. But I was not 100% sure on the exact job I wanted.

The apprenticeship scheme at Companies House attracted me at first sight because it involved working within different departments, giving me an opportunity to understand the role each position plays in an organisation. It also meant I could gain a qualification at the end of my 2 years apprenticeship.

Companies House has unique values and culture - I even have my own buddy! When I joined the organisation, one of the first things I noticed was how comfortable and welcomed I felt, constantly meeting great professionals who are fair and encourage the professional development of their team.

I'm currently doing my apprenticeship training for the Document Management Services (DMS) department. I find it interesting and I'm enjoying it because I'm learning. My job includes pretty much everything from opening post to sorting mail, where each envelope is carefully read and filtered to the specific area it needs to go to.

The support and training they offer is excellent and I can already see a huge improvement in my knowledge and skills and I'm gaining real work experience. Now I'm 4 weeks into my apprenticeship - the time has gone by in a flash! I can see how far I've come and the amount I've learnt over this short time.

I'm excited because next month I'll be moving and learning how to process accounts. As time goes on, I'm sure I'll be trained in other work streams, gaining invaluable, new skills along the way. It will be a challenge, but who does not like a challenge?

So, anyone who is thinking about starting an apprenticeship, go for it!
Our apprentices are an integral part of our workforce. The opportunity gives them the skills they need to flourish and to thrive. Not only that, their perspectives and enthusiasm also give us a chance to learn from them as well.