Diwali, also known as the festival of lights, is one of the most popular Indian festivals.
It's celebrated between mid-October to mid-November in the Hindu month of Aippasi. A Hindu festival, Diwali has often brought people of various religious beliefs together due to the way it's celebrated.
While there might be different versions of the religious significance behind Diwali celebrations, the common theme is the importance of the victory of good over evil.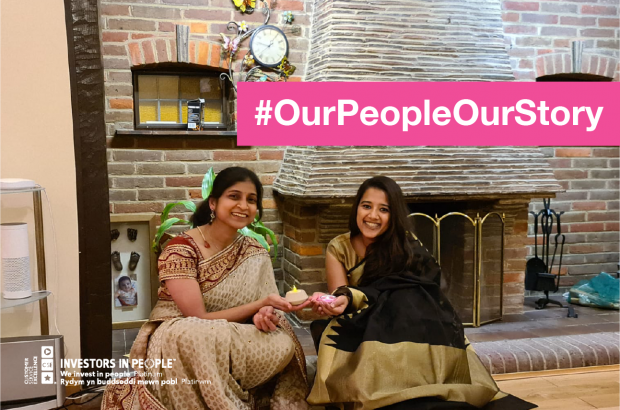 About Diwali
Diwali or Deepavali is generally a 5-day-long festival and marks the return of Lord Rama to his people after the 14-year long exile, during which he fought and won a battle against the demons and the demon king, Ravana. In South India, Diwali is celebrated to mark the victory of Lord Krishna over the demon Narakasura.
All over the world, people celebrate Diwali in various ways. During the festival, people illuminate their homes, temples, and workspaces with:
diyas (oil lamps usually made from clay)
candles
lanterns
Fireworks and the decoration of floors with rangoli designs (an art form in which patterns are created on the floor or the ground using materials such as coloured rice, coloured sand, quartz powder, or flower petals) are a big part of the celebration.
Diwali is a time for bonding with families in addition to reconnecting with the community at large by attending social gatherings and events.
Due to climate change and the pollution caused by traditional crackers on Diwali, organisations in India have developed 'green' crackers, an eco-friendly version of the traditional celebratory item, which do not contain banned chemicals such as lithium and arsenic, barium, and lead.
With these, Diwali can still be celebrated with the same pomp and show while assisting the global climate change initiative.
Celebrating Diwali at Companies House
Companies House is an amalgamation of people from various ethnicities and backgrounds. Our FACE (Faith, Allyship, Culture, and Ethnicity) network has provided a platform for us to come together and share how we all celebrate different festivals.
I've had the opportunity to connect with others who celebrate the festival along with other members of the group and colleagues across the organisation who have been keen to understand the significance of the festival and how it's celebrated by different individuals.
While these unprecedented times will have an impact on how we each celebrate Diwali, Companies House has helped with keeping the essence of reconnecting with people in place.
The inclusive and diverse culture allows people like me to feel at home, even at work, by having open channels of communication and general excitement about upcoming festivals.
I sincerely hope that this festival brings with it the light to ward away evil and brighten the path for the future.
Wishing you all a very happy, safe, and prosperous Diwali!