As Head of Learning and Development, my role is to ensure that our people have the right skills and capabilities to deliver our brilliant services for our customers, both now and in the future.
People development has always been important at Companies House, and never more so than now. The launch of our new corporate strategy presents a great opportunity to transform our approach towards learning and development activities and we've already made a strong start.
I've really enjoyed getting to know many of my colleagues since starting my role at Companies House back in February. This has been more difficult as a result of working from home during the coronavirus (COVID-19) pandemic, but I've really appreciated having opportunities to connect and collaborate virtually, particularly through our amazing people-led networks.
Developing these connections has made me think about the different ways that learning and development can add value and how we can put our people at its heart.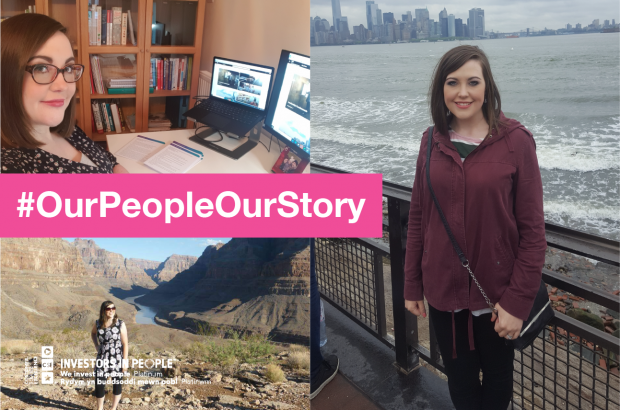 Altering our approach
We're now taking a much more focussed approach towards understanding learning needs and priorities across the organisation, by implementing a Learning & Development Business Partnering model.
This offers a more flexible and tailored approach towards each service area, where we focus on building relationships with our key stakeholders and ask the right questions to truly understand where learning will make a difference.
We'll also be looking to understand more about the skills and capabilities of our current workforce by carrying out audits to identify specific skills gaps. This proactive approach means we can anticipate our future skills needs much more effectively and consider the best ways of addressing them.
Developing the capabilities of our leaders will be crucial in enabling us to achieve our strategy and deliver the best service for our customers.
We've been reviewing our Leadership Development approaches and this has presented us with lots of opportunities to add new blended learning content focusing on emerging themes such as virtual leadership, building relationships remotely, and running successful virtual meetings as well as core leadership skills.
We're thrilled to be launching more leadership programmes in 2021, including those aimed at senior leaders and new and aspiring leaders.
Blended learning
We've also been exploring lots of new blended learning content. This means that rather than relying on traditional classroom-based training courses, we're offering a wider range of activities such as:
videos
Q&A sessions
action learning sets
coaching
Initial feedback has been overwhelmingly positive.
Having a range of activities on offer means that we can meet a wide variety of learning preferences and will enable learning to happen more naturally 'on the job' as well as encouraging more of a 'self-directed' approach.
This links to our desire to build a strong learning culture, in line with our ABC behaviours and corporate strategy, where we encourage everyone to be adaptable and curious and to take advantage of opportunities for self-improvement.
Evaluating the success and impact of our learning activities will also be a focus moving forward, as it's vital to understand where these can be improved and what further support can be offered.
We've introduced informal coffee meetings and group coaching sessions to follow up on formal learning activities, where learners can explore how to apply their new skills and knowledge into practice.
The world of learning is changing fast, but we're excited about the journey ahead of us to develop our learning culture which will enable our people to flourish, grow and be fit for the future.