This blog post contains content that some readers may find distressing.
November is an eventful month. The year is about to end and most of the world is gearing up to celebrate various things together. Globally, November marks the beginning of 'Movember'.
Started in the early 2000s, Movember is a global annual event that aims to raise awareness of men's health issues such as men's suicide, prostate, and testicular cancer.
International Men's Day
Founded by Jerome Teelucksingh, International Men's Day (IMD) is celebrated on 19 November. It seeks to encourage men to open up and engage with others, raising awareness about mental health problems in men, as well as other health and social issues.
Movember celebration at Companies House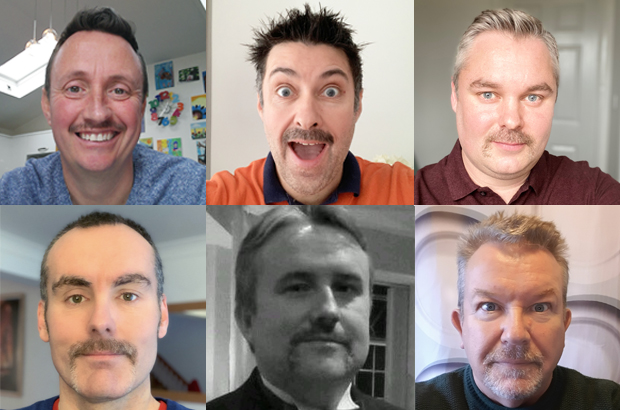 In support of IMD and in recognition of our fantastic male allies and colleagues, the Companies House Women's Network is sponsoring this year's Movember campaign. This year's UK campaign will focus on:
making a positive difference to the wellbeing and lives of men and boys
promoting a positive conversation about men, manhood, and masculinity
raising awareness and/or funds for charities supporting men and boys' wellbeing
These themes are designed to raise awareness of and help address some of the issues that can affect men and boys, including the high male suicide rate and mental health problems. Men's health is a topic that affects us all, whether as a partner, parent, child, or friend.
It's key that we work as a community to recognise and address the health challenges that are championed by IMD and Movember.
Our Women's Network has designed a programme of activities to engage colleagues in the campaign and raise awareness . These include:
Move for Movember
We're asking colleagues to commit to run or walk 60km in November. That's 60km for the 60 men we lose to suicide each hour across the world.
Men's health quiz
A fun, interactive quiz to raise awareness and encourage colleagues to reflect on men's health challenges.
Men's mental health session
Men's health testimonials including:
opportunities for male colleagues to share their mental health stories and experiences and open up the conversation around this critical topic
a men's mental health awareness presentation
Moustache time-lapse
Male colleagues will take a picture of their moustache every day during November and the images will be collated into a time-lapse.
The network's approach is supported by our male allies. Simon Robins, Head of Agile Delivery Profession at Companies House said,
It's important that we do not forget about the changing face of men in the 21st century and it's brilliant that the Women's Network is supporting this campaign at a time when we're only scratching the surface of gender equality.
At Companies House, we're hopeful that our activities will raise awareness of Movember, IMD, and the causes they represent.
Creating a stigma-free environment, where male colleagues feel able to openly discuss mental health, is a key goal for Companies House and our diversity and inclusion networks.
It's critical that colleagues feel able to bring their whole selves to work and reach out to access support, whenever needed.
If you're concerned about yourself or a loved one or need further support, the NHS website has a list of support groups and helplines.