Welcome back. You may want to read the first part of this blog post again, to refresh your memory.
Where was I? Oh yes, writing about what we've been doing to make sure our online services meet recent government regulations and continue to offer all customers a brilliant service. So, once we'd determined how accessible our services were, we needed to do 2 things:
Put a plan in place to fix any issues. Ideally these fixes would all be in place before regulations came into effect (September 2020). If not, we'd need to specify when they would be in place.
Publish an accessibility statement for each service. You'll find these in the footer of our services (and other services across government). These statements give users information such as how accessible the service is, who users can contact to report issues, and how the service was tested (or audited).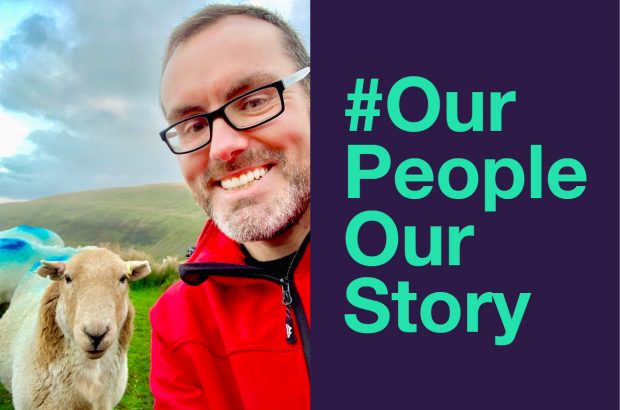 So how accessible are our services?
Now we've done all that work, how accessible are our services? In short, pretty good, but we still have some work to do. As some of you might expect, the age of a service has a huge impact on its accessibility.
Let's start with the bad. Companies House Direct (CHD) and WebCHeck are, by modern standards, fossils. Not to take anything away from the work that's been put into either of those services over the last 20 or so years – they have served our users well – but accessibility standards have moved on.
We're not going to fix these 2 services – it would be a mammoth undertaking. Instead, as part of our 5-year strategy, we're transforming our services by replacing ageing systems and their supporting infrastructure and replacing them with newer systems.
So both CHD and WebCHeck are being decommissioned and replaced by the Companies House service (CHS).
WebFiling is another of our older services. However, unlike CHD and WebCHeck, it's not going anywhere for a while. There are still numerous filings that can only be completed via WebFiling, so it needs to be accessible.
After auditing, we identified quite a few issues, but thanks to the hard work of our Digital teams, we have now fixed virtually all of them.
The rest of our services are all 'new' (you can identify new services by their use of GOV.UK styles). Again, we did identify some minor issues on a few services, but these have all been fixed.
And as we build new services and add features to existing services, we make sure they're continually user tested and audited for accessibility.
Everything is awesome?
So, in terms of accessibility, everything is awesome then? Not quite.
We have lots of PDFs. In particular, the filing history on our search services is made up of millions of PDFs. You might like PDFs (I do, in certain circumstances!) but for users with accessibility needs, PDFs can be a problem.
There's a project currently running to investigate the PDF issue – exploring how we may improve the accessibility of our PDFs (early proof of concept work has shown we can make them a lot better), and engaging with our users to find out how they want this sort of information. In (accessible) PDF form, as HTML documents? Some other way?
Inaccessible PDFs stop us claiming 'full' accessibility on virtually all of our services – you'll see this in the accessibility statements. Once we solve this issue, we can proudly boast that our services meet the needs of all our users.
The work continues...
What else are we doing to help make our services more accessible?
Raising awareness via show and tell sessions to various groups (colleagues, visitors to Companies House and so on)
Raising awareness via talks at our regular Digital Showcases
Our user research team ran interactive accessibility awareness sessions for colleagues (pre-COVID of course)
We set up an 'accessibility champions' network within our Digital teams – a group to share ideas and experiences and to promote accessibility within each project team
All members of my team have successfully completed, or are completing, formal training in Web Content Accessibility Guidelines (WCAG) 2.1 (the internationally recognised standard on web accessibility)
Working with our External Communications team to make sure content on the Companies House website is as accessible as it can be (for example, they're publishing more content in HTML format rather than PDF, such as the recent Business Plan 2020/2021)
Working with Internal Communications and other teams in Companies House to provide guidance on the accessibility of our upcoming new Intranet, plus other internal tools and services
Before the pandemic hit, plans were in place for an accessibility/empathy lab at our Cardiff office – that's on hold at moment, for obvious reasons
Keep your eyes peeled for more updates on our services by signing up for email updates and following us on Twitter, Facebook and LinkedIn.
Our 5-year strategy details a new vision for Companies House and outlines our commitment to driving confidence in the UK economy.
Read more about how we're helping to make the UK the best place to start and run a business.