I've had a very busy few months since starting my role as the Welsh Language Unit manager.
The unit was set up in 2020 and is based in our Cardiff office. Our main goal is to support all departments at Companies House to provide a more consistent Welsh language service and to raise cultural awareness.
The Welsh language is growing and thriving both in Wales and across the UK, and we want to grow and adapt with it.
If you or your business want to use more Welsh, Helo Blod is a friendly and fast, free of charge Welsh translation, checking and advice service.
Since taking on the role, I've been looking at the Welsh services we currently provide and putting systems in place to improve the way we operate. We offer a Welsh language service for all our users who want to communicate with us in Welsh and it's my job to make sure that service is an active offer.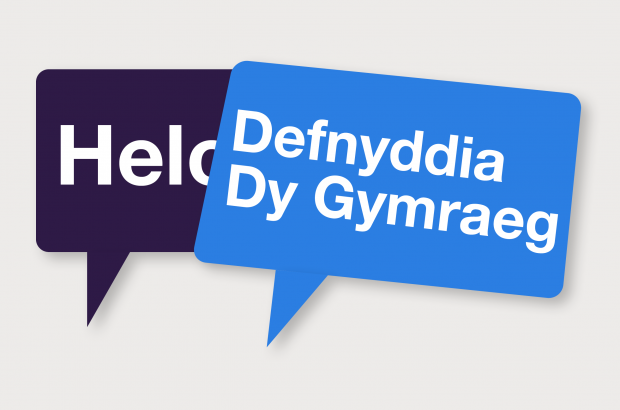 Our Welsh language services
Currently you can set up (incorporate) a company online in Welsh and you'll receive a bilingual certificate of incorporation. You can also file accounts online in Welsh and our most common filings are available as bilingual forms. If you've contacted us in Welsh, we'll reply in Welsh and this includes questions on our social media channels.
As a unit, our role is to support internal departments by providing translation for a variety of content and correspondence, helping to improve the overall customer experience. We receive monthly reports of Welsh incorporations and place a Welsh marker against each one. This ensures they receive bilingual correspondence from the beginning of their company lifecycle and from all departments across Companies House.
We also keep a record of all internal translations received and communications sent to external companies. This is helping us to create a clearer picture of our current service, with the intention of developing our Welsh language services further in the future.
How we're improving
As the unit manager, I sit on project panels to make sure the Welsh language is considered at the first stage of every project. I'm working closely with our policy colleagues to ensure that Welsh language is included as part of the implementation of the Companies House strategy.
Internally, I'm using my passion and enthusiasm about the Welsh language to support and encourage colleagues who want to learn the language. We have an active online group where we share ideas about all things Welsh and it's great to see more colleagues joining all the time.
Our Welsh language service is one of the ways we're supporting businesses through this challenging time to 'build back better' and it's important to us that we continually improve.
We're always looking for Welsh speakers to join our user panel, and give feedback on their experiences with our Welsh language services.