First, the good news. Running your own company can be exciting.
Now for the catch – it can also be challenging. Once you've set yourself up, there's a lot to think about, not least of all keeping company records up-to-date and making sure filings are made on time.
According to our latest official statistics, the number of new companies continued to rise during 2020, with 201,820 new incorporations seen between October and December 2020. And a total register size of 4,674,672 companies by the end of December 2020.
What does this mean? Although the wider effects remain unclear, it appears that the social and economic upheaval caused by coronavirus (COVID-19) does not appear to have put people off forming companies. On the contrary, in fact.
The likelihood is that many of those new companies will have been set up by people with little or no prior experience of running a company. In all probability they will still be in the 'excited' stage, not yet having stopped to think about the nuts and bolts of running a business and legal necessities such as annual filings.
With that in mind, we've launched a new series of bite-sized webinars to provide support and guidance to both new and existing company directors.
As well as providing information about online filing, along with other helpful tools and services that are available through Companies House, these webinars – which last about half-an-hour with time for questions – also explain the legal roles and responsibilities that come with being a director.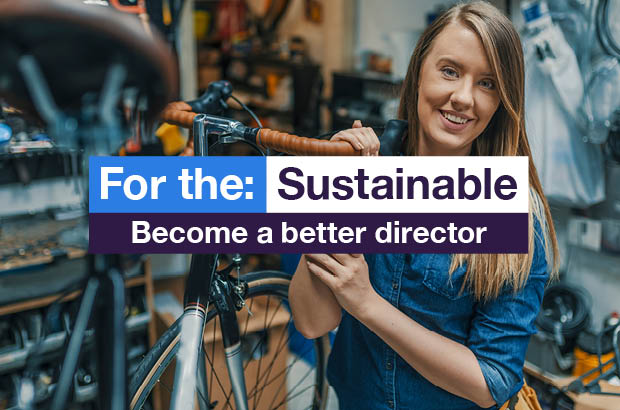 Two of these webinars (an overview of directors' responsibilities, followed by how to file online) have already taken place, with hundreds of people who registered in advance attending in real-time. If you missed either of them, you can watch a recording of the live presentations at a time that suits you.
The response to both has, so far, been universally positive.
The third webinar, starting at 10.30am on Wednesday 14 April, is being staged jointly with the Insolvency Service and will address the subject of what a director should do if they suspect that a company is insolvent.
The fourth webinar, on Wednesday 21 April at 10.30am, is also being held jointly, this time with the Intellectual Property Office, and will look at 'What is intellectual property?' - explaining the differences between IP rights and how to protect them for your business.
Then, on Wednesday 28 April also starting at 10.30am, a fifth and final webinar held in association with the government's Business Support Helpline will provide answers to some of the most frequently asked questions that have come up throughout the series.
Together, these 5 bite-sized webinars are part of our ongoing campaign aimed at helping you to become a better director. As well as these, our directors' toolkit includes some useful links and digital tools to help you understand more about your role and responsibilities as a company director.