Financial crimes are a global problem. 2 to 5% of gross domestic product (GDP) consists of money laundered through financial systems, and anti-money laundering (AML) regulations and laws are frequently updated to minimise the risk.
Using accurate global AML data is critical in our financial industry. The inclusive data held by Companies House is reassuring for us and our customers. Being able to easily understand the ultimate beneficiary ownership (UBO) and check it against global financial crime data is essential.
Regulators and regulated companies must also be cautious about AML controls. Governments and other organisations have set up regulatory bodies to oversee how financial companies' function. The purpose of the regulation is to:
prevent and investigate fraud
keep markets efficient and transparent
ensure fair and honest service to customers
There are a few main regulatory bodies in the world, like the Financial Action Task Force (FATF) and the Financial Conduct Authority (FCA).
As well as these regulatory bodies, European Parliament issues anti-money laundering directives to be applied by member states. These directives form a consistent regulatory environment across the EU.
The Fifth Money Laundering Directives broaden the scope of the legislation, clarify specific regulatory details and strengthen financial institutions.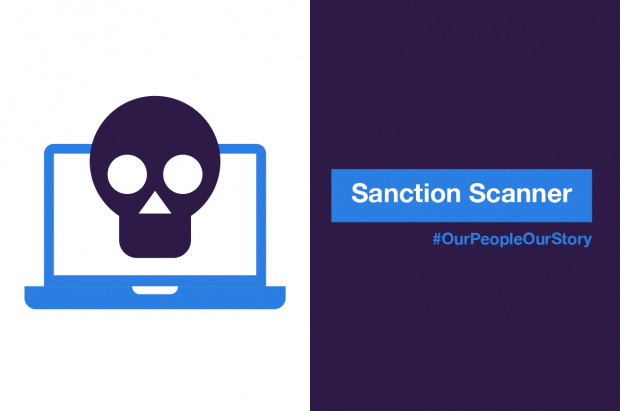 The rules relating to AML law
Under AML law, companies at risk of financial crime must comply with AML regulations. As well as financial institutions, many sectors carry a risk of financial crime. These sectors include:
banking and trusts
corporate services and mutual funds
insurance, money services and crypto
law and accounting
high-value products
real estate
gaming
shipping
natural resources
art
Financial institutions must implement an AML/counter financing terrorism compliance programme that includes customer due diligence and transaction monitoring measures following their legal obligations.
Companies House AML data
Data is crucial for AML controls. This is because there are millions of people around the world wanted for terrorism acts who also have a financial crime history. Maintaining the accuracy of these lists is a vital need for AML checks.
Companies House is the registry that maintains the register of companies in the UK. Millions of professionals use Companies House data to inform their business decisions on a daily basis.
The most common reason companies use search services is to verify and check the consistency of information. Companies House data allows companies to carry out due diligence on their customers and view companies' financial statements and company returns. Companies House data is one of many data sources used by Sanction Scanner.
A recent report placed the value of Companies House data between 1 and 3 billion pounds a year. Companies House makes all the public data it holds on companies available free of charge. The data available includes:
companies' addresses
date of establishment
current and resigned officers
document images
mortgage fee data
insolvency information
Ultimate beneficiary ownership (UBO) identifies the chain of control in simple terms. A UBO check allows you to identify and verify the ultimate beneficial owner of an organisation and then scan all risks in one platform.
For this reason, it's at the top of the list of things to check for companies. But only a few countries in the world provide UBO checks to companies. The UK, with its register of people with significant control (PSC), is one of the providers of UBOs.
Benefits of AML software
AML software helps to detect and prevent financial crimes. And it helps financial institutions to fulfil their legal requirements.
AML software can be grouped into 3 main categories. These are:
client screening
transaction monitoring
adverse media screening
Using name screening software, companies can make a risk assessment of their potential customers or partners.
Using transaction monitoring software, companies can monitor customer transactions in real time.
Adverse media screening searches all negative media about a person or business. This way, companies take minimum risk while identifying high-risk customers and business partners.
Companies use AML software to:
avoid manual AML checks
avoid penalties from regulators
avoid loss of reputation and money
There are thousands of lists that need to be checked under AML. It's almost impossible for compliance officers to do this without software.
AML controls should be a top priority, and using real-time data is essential to minimise risks. Companies House uses real-time data through its streaming API service, which is why Companies House is so important for companies and AML controls.
Our 5-year strategy details a new vision for Companies House and outlines our commitment to driving confidence in the UK economy.
Read more about how we're helping to make the UK the best place to start and run a business.