Last year Carl Hewitt quit university to start his own company. Find out how he created his digital marketing agency in Portsmouth, employs local students and helps small businesses in his community.
Can you tell us about what DigitalDinos is and does?
DigitalDinos is a new digital marketing agency providing:
social media management
website services
branding
mobile apps
Our agency was created in direct response to small and micro businesses needing to be heard online but without the finances, tools or time to do so. Our aim is to give them that voice.
We are unique in the sense that we harness student talent by having them work with us on paid projects. This keeps costs down for our clients and gives students the real-life experience they need to boost their employability after education. And, after all, what student does not want a job they do not have to leave their room to do!
What inspired you to start your company?
Personally, growing a company and then being able to give something back to my parents. Creating a comfortable life for my mother is a big part of why I started in business.
The Unloc Entreprise Academy which started at Portsmouth College (where DigitalDinos is based) was also hugely inspiring. It's a course that teaches young people about entrepreneurship and business by basing the lessons around the student's business ideas. Before this, running my own business was something never even mentioned as an option at school, which I think is a shame.
I've dropped out of university in order to do this full-time, which was a big decision but 100% worth it in my mind.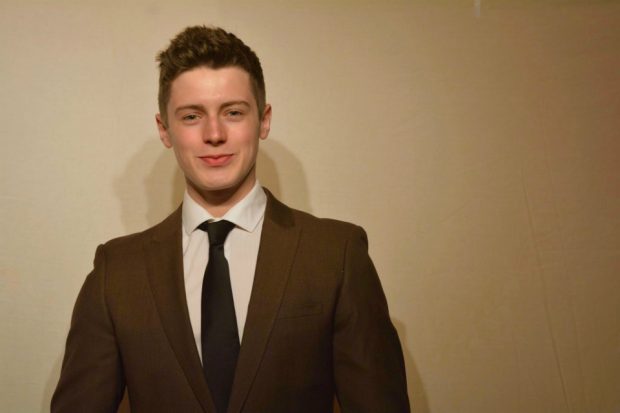 How did you start your company?
I was previously writing workshops for small businesses, teaching them to market themselves online by utilising the power of social media. During this time, Hayden Taylor (managing director at Unloc and now a director at DigitalDinos) got in touch with me and mentioned that he'd had an idea.
Hayden has a wealth of experience in website hosting and design, therefore we saw an opportunity to combine our skills to create a digital marketing agency. After an initial meeting, we roped in the skills of Reece Matthews as our third director. Reece works as a marketing manager at Unloc and has a brilliant eye for design and social media marketing which resulted in our initial three services: branding, website design and social media management.
What's the idea behind your name?
One of our first clients, Mick Collins, once said he was a "real digital dinosaur" when it came to social media during a phone call in regards to a project previous to this one. So, we ran with it and eventually decided to shorten it to 'DigitalDinos' when we created the company.
Why did you register to become a limited company?
We actually registered the company as limited during our second meeting at a local pub. We recognised that the most sensible legal structure for us would be a limited company. We knew that the support on offer for limited companies is massive and if we could tap into that it may well help us grow our idea.
Another big advantage for us was the access to the PAYE tool software provided by HMRC for limited companies. This ensures we safely and effectively employ and pay staff without it becoming a cumbersome process.
How do you see your business developing in the future?
When we started DigitalDinos we always wanted to take it as far as we could and so the business model was built with that in mind. The huge number of students and small businesses across the UK means that we're aiming to become a national company. We've just moved into our first office and we're looking forward to many more, hopefully.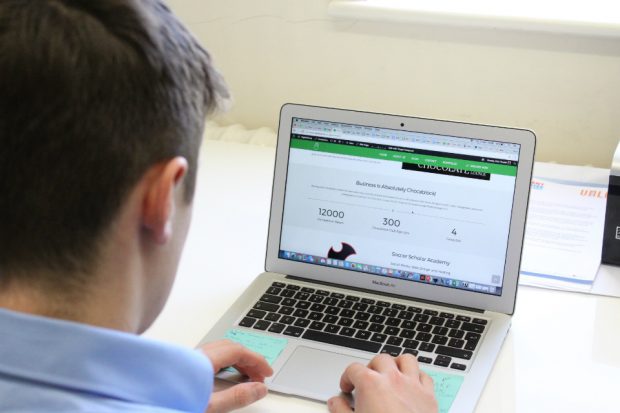 What are the biggest challenges you've faced since starting your company?
As we're all very young, we've initially struggled with a limited network. However, by attending numerous events and the support of Portsmouth College has meant we've met some absolutely amazing people in the past months which has allowed us to grow massively.
Another issue with starting a business at a young age is that you may have to sacrifice the safer option of going to university and getting a degree. I've dropped out of university in order to do this full-time, which was a big decision but 100% worth it in my mind. I was doing a business entrepreneurship course but I'd much rather learn by doing than having someone tell me what it would be like to do it.
What's the best piece of business advice you can offer to anyone thinking of starting their own company?
Start now and remember that famous saying, "you get out what you put in". The more time you spend researching, connecting with people and refining your product or service, the more you'll get back. That's the beauty of running your own business, the only thing limiting you is the amount of work you put in and not your position in the company.
How can people get in touch if they want to use your services?
They can check out our website www.digitaldinos.co.uk for more details or they can email me directly at (carl@digitaldinos.co.uk).