My name is Sarah Leighton, I'm on the Companies House IT graduate scheme. I'm currently working in the product department, in the user research and user experience design teams.
As we're developing our user panel, I thought I'd share with you what a user panel is, how we've expanded ours, and how you can take part too.
What is a user panel?
Our user panel is a community of customers who help inform how we develop our online services. Members of the panel, as users of the services, provide valuable input through participating in a variety of research activities.
Activities include email questionnaires, research interviews, and testing services. Panel members can choose to take part in as many or as few types of research as they like.
The data collected enables the teams here at Companies House to understand what people really need from the services, rather than assuming what people need.
Expanding the panel
We wanted to create a bigger, more engaged panel of users with a wider range of characteristics.
So, in April, we began an exercise to re-engage with our user panel: updating the information which we hold, sorting out the engaged from the nonengaged, and finding more users to join.
We started out with 1,449 users in the historic panel, who'd been used primarily for answering ad hoc surveys. It was time for a refresh.
And having a fantastic usability suite here in our building, we viewed refreshing our user panel as an opportunity to find more people to come in and talk to our friendly researchers.
How we started
Initially we redesigned the content of our registration questionnaire. A couple of team brainstorming sessions, many sticky notes, and several rounds of bugging internal staff to test and give feedback later – and the shiny new questionnaire was born.
We created a front page for the questionnaire. The front page, in line with General Data Protection Regulation (GDPR), detailed upfront what we were asking users to do, why we were doing it, and what their involvement would be.
Now all we needed was some people to reach out to.
We collected the email addresses of users who'd said they were happy to join the user panel via our organisation's satisfaction survey. Added to this was the list of members from the historic user panel. All in all, this equated to around 8,500 users!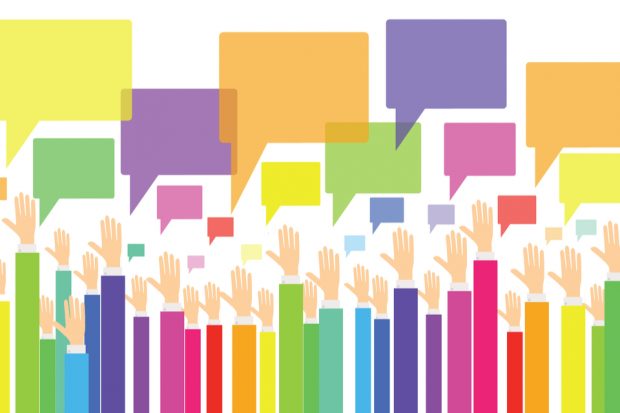 Launch day
Our first recipients of the questionnaire were those in the historic user panel. We expected to lose around half of the members during this refresh exercise - but to date we have had 864 of the 1,449 users sign back up (and this number is still gently increasing as people continue to find the email in the depths of their inbox).
Purdah
Just as we were getting excited about rolling the questionnaire out to the other 7,000 users, Purdah scuppered our plans.
Six weeks later and the user panel refresh exercise was back on track. To date, we have over 2,000 users in our new panel, and the fun has only just begun.
Not just any users
These are fully engaged, willing to tell us what they think, willing to show us what they do, Companies House users. This is more than just a list of email addresses. We know who these people are, their demographics, their roles, how they use our services and importantly: what types of research they are willing to take part in.
The next steps will include driving recruitment in our local area, and neighbouring cities.  We've already started eyeing up potential business networks and other sources of local contacts.
We have exciting projects ahead, with opportunities for user panel members to help us develop online filing services, online payments, and more.
Want to take part?
It isn't only current users of Companies House services that we need; we want people who are past users, as well as those who have never used our services.
We particularly want to find more people in the Cardiff and the south Wales area, so that we can invite more people into our Cardiff base to test our services.
If you're interested in helping shape our future services, sign up to join the user panel.