Cycling in the UK is going from strength-to-strength. Boosts in sales and growing interest in racing events show that we're falling back in love with the bicycle. Much of this recent interest has been attributed to the London Olympics.
The 2012 Games has had a lasting legacy which has boosted many areas of our economy and society – and cycling is no exception. Our cycling team won 6 gold medals at the games, and Sir Bradley Wiggins went on to become the first British cyclist to win the Tour de France that same year.
Another successful Tour of Britain came to a close over the weekend, and the city of Cardiff is still buzzing after this summer's Tour de France victory for Geraint Thomas. His cycling club, Maindy Flyers, is based in the Welsh capital at Crown Way (and happens to be right next to Companies House).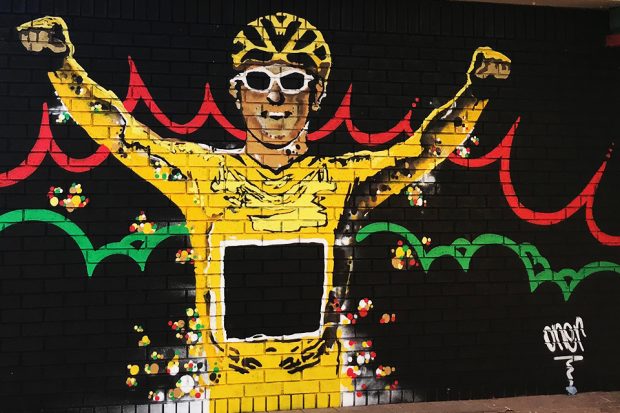 Cycling charity
With the bike boom, we've also seen a rise of cycling-related charitable companies.
Spokes is a community interest company (CIC) helping young people with learning disabilities find employment. These young people are given training in bicycle repair and maintenance, gaining valuable work experience and skills.
The humble bicycle has also had an impact on global social enterprise.
World Bicycle Relief UK was set up following the 2004 Indian Ocean tsunami, to provide locally-assembled bicycles across Africa, South America and Southeast Asia. Access to basic transport like a bike, helps to break the distance barrier that isolates many rural communities. As a result, many more people are able to visit the health clinic, get access to education and generally improve their livelihood.
In May this year, Companies House supported the challenge of Chris Daniels. Chris was pedalling across the globe in memory of his late wife – setting a world record and raising money for cancer charities.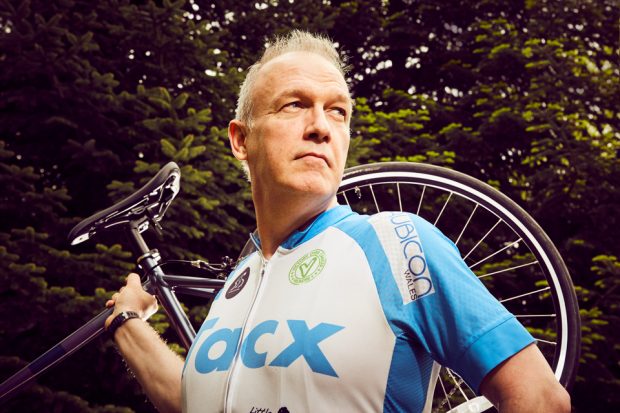 He began his challenge in December 2017 and spent a week pedalling at our office, where staff donated generously and even joined him on his virtual ride. After a remarkable 233 days in the saddle and over 18,000 miles later, Chris finished his journey on 22 July. A truly inspirational achievement.
Cycle to Work
It's been almost 20 years since the government introduced the Cycle to Work scheme in 1999. Its aim is to encourage UK employees to take the healthier and more environmentally-friendly commute, swapping the car for pedal power.
The scheme works through a 'salary sacrifice', where you pay for the bike in instalments as a portion of your monthly salary. It comes out before any tax or national insurance has been applied, and it's also exempt from VAT. This means you can save between 20 to 42% depending on which tax bracket you're in.
The Office of National Statistics (ONS) shows a record 183,423 employees signed up for the scheme in 2014 (including 13 employees at Companies House). This was an 11.6% increase in take-up on 2013.
Cycling on the increase
Last year, the government published its £1.2 billion long-term plan to encourage people to cycle or walk shorter journeys.
Transport Secretary Chris Grayling said:
We are making cycling and walking more accessible to everyone because of the substantial health and environmental benefits – it will also be a boost for businesses because a fitter and healthier workforce is more productive.

We have already tripled spending on cycling since 2010 and we are now publishing a long-term investment plan because we are absolutely committed to increasing levels of cycling and walking.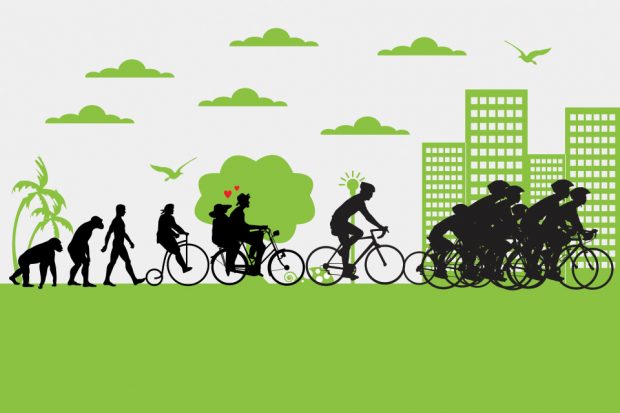 Statistics released on 18 January 2018 by the Department for Transport (DfT) show that people are cycling further compared to 10 years ago. One-in-eight adults cycle for any purpose, at least once a week.
The figures also show that men cycle 3 times more often and 4 times further than women. But, according to the DfT's report, it may be that women are more likely to agree it's too dangerous to cycle on roads.
The National Cycle Network was set up by Sustrans, a UK sustainable transport charity and registered company. Its aim is to encourage cycling across the country by making cycle routes safer.
In order to minimise contact with motor traffic, many cycle routes make use of quiet canal towpaths and disused railway lines which were closed under the Beeching Axe. The network now covers over 14,000 miles, stretching the length and breadth of the UK and has saved the British economy £7bn, according to Sustrans.
With continued commitment from the government, and the same political ambition that made the London Olympics such a success, we might eventually increase our cycle use to the levels seen on the continent.
To keep in touch, sign up to email updates from this blog, or follow us on Twitter.