To visualise the usefulness of diversity and inclusion, I would like you to imagine that you own a toolbox. Your friend comes to you asking for help in fixing a hole in their roof. So you open your toolbox only to find 50 of the same exact type of hammer. Yes, you have tools to use – but you do not necessarily have the right variety to be able to do the job effectively.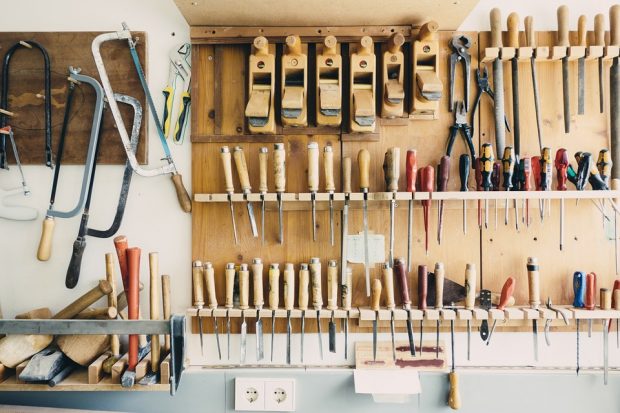 Now imagine a toolbox that's full of many different tools, across all shapes and functions, and you have the knowledge of how to make the best use out of them – you'd be well equipped to provide solutions for the majority of problems. This type of toolbox on the scale of an organisation as large as the Civil Service is so crucial because a workplace that reflects the society it serves, understands the needs of our country.
The science and the art 
So we all agree diversity is important, especially given how we all differ in so many ways. But it's when diversity is rich that inclusion cannot afford to be poor. This means that while the science is getting the right people through the door, the art is making sure the mix works well.
It was around this time last year for National Inclusion Week 2017 I led the UK Government's first independent poetry project, based on a poem I wrote about diversity and inclusion in the Civil Service. The message behind my poetry film was that everyone should feel they are seen, heard and belong. It was clear this resonated with people across all walks of life, given the positive response from across government, the country and over 100 other countries internationally. The power of this message came through the 31 wonderful staff across government, who were brave enough to be filmed as part of it.  A special and heartfelt thanks to Sir Jeremy Heywood for supporting my efforts and giving this project a platform to begin with.
My story
My name's Kavita Hansla and I'm a British Asian woman. I was born near Heathrow where airplanes have provided the soundtrack for the past 26 years. From state school, I studied Chemistry up to Masters at university and it was soon after leaving university that I stumbled across government. Three years on, I'm still here – from main streamer to generalist fast streamer currently on secondment to the National Literacy Trust and I've not looked back since.
Twelve months on from the poetry film
Over the past year, I've had the pleasure of speaking about my experience of the Civil Service at a Summer Diversity Internship (SDIP) opening reception to over 400 young leaders. I've also been shortlisted for the Cabinet Secretary's Inclusion award and most recently, I've run 2 poetry workshops on diversity and inclusion across government as part of National Inclusion Week 2018.
National Inclusion week 2018: poetry workshops
My aim was to teach, for the very first time, the power of poetry on speaking about diversity and inclusion in our every day.
To set the tone, I broke down barriers by explaining that poetry was about feeling, it had no rules, did not need to rhyme and is present in many forms today. For example, did you know that 'rap' stands for 'rhythm and poetry'?
The next part was identifying how barriers to diversity and inclusion would make people feel. Words like unconnected, unvalued and alone surfaced. In groups, we listed the inclusive actions that we could do in our everyday to transform these feelings to: connected, valued and together. These actions ranged from organising socials during work hours, using inclusive language in all settings and adding subtitles to videos to communicate to all audiences.
Finally, we used all of this to write poetry of our own which for the majority of people, was their first time writing poetry altogether. One such beautiful example was written and shared by BEIS colleague, Lavanya Kadirvelarasan:
If our thinking is reflective – together we're effective.
It's how we are collective and how we stay connected.
Share our perspectives, stay true and represented.
To bring our wholeselves - we take our voice and project it.
So tell us your story and we will respect it!
We concluded the session by agreeing that when the skills and experience of everyone are harnessed, we all have the opportunity to make a difference. It is this that's going to make the Civil Service the most inclusive employer by 2020.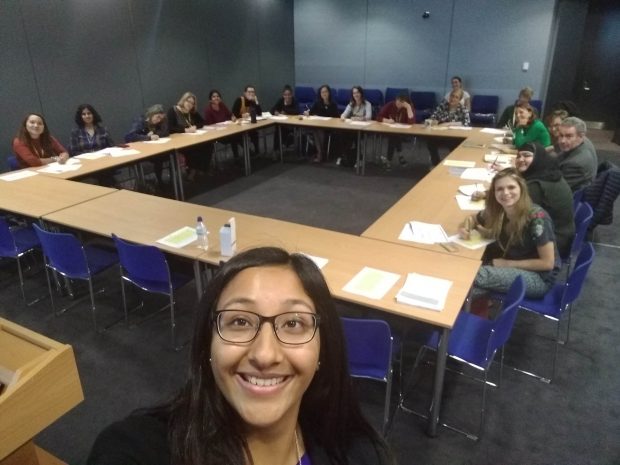 My current chapter at the National Literacy Trust
Equality of opportunity however, begins far beyond the workplace. Currently, I am fortunate enough to be seconded to the independent charity, the National Literacy Trust, where diversity and inclusion has been at the heart of what we do and have been doing for the last 25 years.
Lacking vital literacy skills holds a person back at every stage of their life. As a child, they'll find difficulty in succeeding at school. As a young adult they'll struggle with the job market, and as a parent they won't be able to support their own child's learning. This intergenerational cycle of low literacy makes social mobility and a fairer society more difficult. Our mission is to give disadvantaged young people the literacy skills they need to succeed. To engage young people, we run programmes that teach literacy – some focused solely on poetry! Young City Poets is a National Literacy Trust programme which gives disadvantaged pupils the opportunity to visit famous cultural venues in their city, using the visits to inspire poetry.
We've been in such a strong position to tackle this challenge, with much of our success down to our partnerships with businesses that demonstrate a strong commitment to corporate social responsibility. And we're always on the lookout to do more. As campaign manager for our first regional campaign for the north-east of England, Read North East, I hope to make a lasting difference to children and young people across the region.
What you can takeaway
If there's anything I would like you to take with you, it's 2 asks: share and invite.
Share with others the one thing that you know about better than anyone else: and that is you and your story. Whether it's through poetry or not, we need to be creative with how we communicate. When you speak about yourself to others, you're signalling to others that you are you, and you are proud. And invite others to share their stories too. When we bring our whole selves to work, that is when we're at our most powerful.