The social enterprise, Access Generation CIC, was formed in 2016 and sets out to encourage organisations to employ inexperienced young people.
Young people are often caught in a catch 22. They have little work experience but need work experience to get into employment.
Online job application processes are not meeting young people's expectations. They take away the ability to deal with a person and do not accommodate for people who do not fit within a stereotype.
Access Generation have found that young people feel applying for jobs online is often like 'submitting an application into a black hole'. The lack of acknowledgement and feedback commonly leaves young people feeling disheartened, with lower resilience and confidence.
And it's not only failing the potential applicants. Employers are also struggling to recruit and need to become more attractive and visible to young people.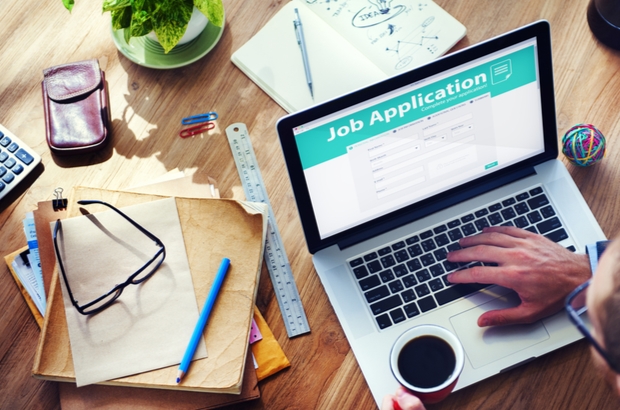 Our research
Access Generation spoke to nearly 100 young people, through focus groups with students at various locations, including DeMontfort University, Loughborough University and the Prince's Trust.
80% of young people will look at a job section on an employer's website to find out more about the employer. Regardless of where they first saw the job posting.
So working with the 100 young people and an analytics expert, we created an assessment survey, scoring the job section on an employer's website against young people's expectations.
The employment accessibility research is designed and delivered by young people to give employers feedback and guidance to make their processes attractive, inclusive and supportive.
This work has since been validated by a further 100 young people with workshops being led by interns. To date, 600 employers have been assessed.
Callum, a peer researcher for Access Generation says:
We're assessing the employers for a change and giving them feedback. It's like we're turning the tables.
Employment accessibility research results
The results of the employment accessibility research found that:
3 out of 4 employers do not have entry-level roles
1 out of 3 employers had a very poor or no job section on their website
3 out of 4 organisations failed to promote themselves as an employee
We also conducted research to find the key concerns that young people have when choosing an employer and applying for jobs online. With regards to the key concerns of young people, our research found that:
4% of employers promote opportunities to progress
6% of employers positively address diversity and inclusion
1% of employers state when feedback is available
Tasking our interns
Access Generation now has a peer panel of young people who make sure their work reflects the views of young people.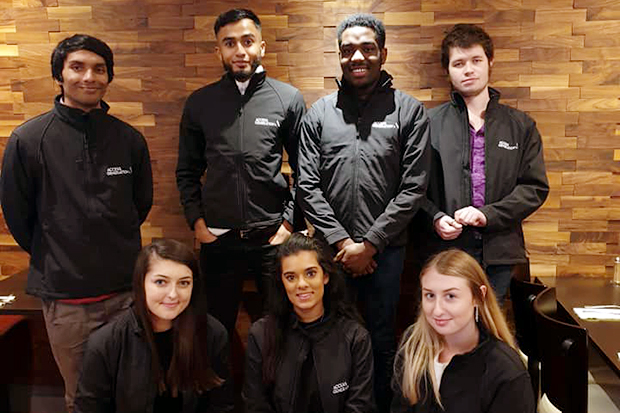 Their vision as a social enterprise is to be led by and for young people. So they tasked 2 interns with a project to propose their future commercial strategies.
The interns conducted research, speaking to both students and employers.
They found that students wanted to be able to identify employers that have supportive and accessible recruitment processes. Employers wanted to be more visible and attractive to young people.
The interns recommendation was to use the employment accessibility research as the basis for an accreditation. The accreditation for employers is aimed at recognising and celebrating supportive and accessible employers.
Last year, Access Generation took on a further 3 interns to work on another 2 projects. One project was validating the research and making sure it reflected the views of black, Asian minority ethnic students.
The other project was to create a marketing campaign aimed at promoting the accreditation to students, and raising awareness of the key issues faced by young people when applying for jobs online.
#AccessYourTruePotential campaign
After running a series of workshops with students, the interns came up with a poster campaign and petition.
The peer panel for Access Generation are leading the poster campaign and want young people to sign the petition to encourage employers to make a change.
Employers are also being encouraged to sign the petition and make a pledge to do one or all of the following:
create entry-level roles
provide details of the recruitment processes – such as when feedback will be available
acknowledge receipt of all applications
provide examples of progression
make diversity and inclusion a priority
You can find out more about the campaign by visiting the Access Generation website and joining the conversation on social media using #AccessYourTruePotential.
We're delivering a free half-day training workshop for employers who want to attract talent and work on their employer value proposition. The event will take place on Thursday 26 March in Leicestershire. Find out more and book online.
Our #GetBizzy campaign was created to help inspire the UK's next generation of young entrepreneurs. We want to make sure 16-24 year olds are aware of who we are, what we do and how our tools and resources can help them take their business ideas to the next level.