When you think of a bank, you might imagine pinstriped suits, all-male staff and a little stuffiness.
But this is not the case when it comes to Lloyds Banking Group. Although the pinstripes remain, they're more likely to be partnered with a rainbow lanyard than red braces these days. 
Lloyds Banking Group was named Top Financial Employer and seventh overall in the 2019 Stonewall Top 100 employers list. This list celebrates the pioneering efforts of leading organisations to create inclusive workplaces. 
As one of the UK's leading companies, it knows it has a responsibility to be one of the best private sector employers for the LGBT+ community. After all, it has over 2,500 lesbian, gay, bisexual and transgender people working for it. Creating a welcoming and inclusive culture is not just the right thing to do, it's critical for the business.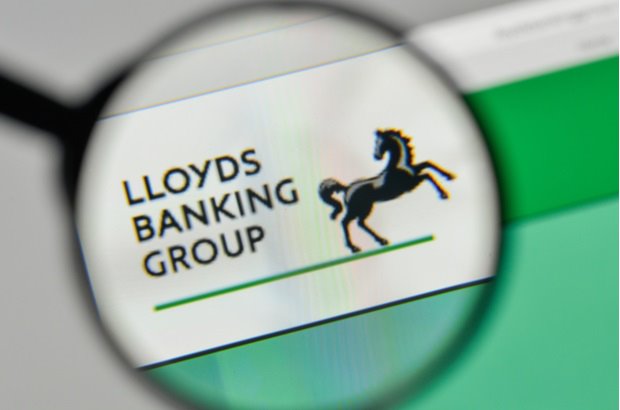 As Audrey Connolly, customer operations leader and diversity champion at Lloyds, explains:
I've been in leadership positions for 20 years. I've learnt that the most important thing you can do is support people to achieve their full potential.

Losing belief or being marginalised can seriously affect someone's ability to thrive. If we let that happen to anyone based on sexuality, it would not only be shameful, it would be a missed opportunity for the business.

I will not tolerate any form of prejudice at any time. This is why I'm so strongly committed to the LGBT network within the organisation.
Lloyds' Rainbow network
Audrey is the co-chair of Lloyds' Rainbow network. It has over 5,000 members and supporters, so is one of the largest of its kind in the UK. 
It aims to connect, develop and support members of the LGBT+ community at Lloyds.
It has fortnightly meetings and a voice in how policies are developed and implemented. For example, it's supported the group to make sure parental and maternity leave is equal for LGBT+ people.
It helps develop training for staff, offers support and advice and runs events to connect with the diverse range of people across the business. Audrey recalls:
One year we took over a museum in Manchester celebrating LGBT+ History Month. We more or less painted it with rainbows. It was absolutely fantastic.
LGBT+ allies and role models
Audrey says that policies, training and education are vital in creating an inclusive business. However, the 2 things that have made the biggest difference are LGBT+ roles models and visible allies.
These factors show that everyone is welcome at the top table and gives power to the LGBT+ community. But we must remember that just about 5% of Lloyds employees are gay, which is reflective of the UK as a whole. The load needs to be shared.  
Allies are those within the organisation who have additional training and are available for anyone to speak to about LGBT+ issues. They make themselves recognisable with rainbow lanyards or other subtle visual cues such as having a rainbow mug on their desk or a poster near their desk. The simple fact that they're flagging their dedication to inclusivity can be enough to generate the right feeling across the business.  
Audrey says:
I work in a bank. In Scotland. It looks a lot like you would expect. Lots of men. In pinstripe suits. Playing lots of golf. That can be pretty off-putting for the LGBT community. Perhaps not people you would come out to. But appearances can be deceptive.

I worked with a senior leader a little like this and he was one of the most open and inclusive people you could wish to meet. A natural ally. All he needed was that little visual cue. It's such a small thing, but plays a huge part in the culture of an organisation. He has a rainbow mug now.
3 tips for organisations
As a business at the top of its game when it comes to diversity and inclusion, Audrey says there are 3 key things she would pass on to all firms.
Lead change from the top
Executives need to show they believe in something for a culture to transform. In simplest terms, "if your boss says it, you listen" she claims.  
Use v
isual clues 
If you can see you're welcome, you feel welcome. It's perhaps the most cost-effective way of changing the way people think.
Listen
Gather the views of the LGBT+ community and react to them. Make sure you shape the organisation in a way that works for everyone. 
Looking ahead
Lloyds has made fantastic progress but Audrey worries that a great deal more needs to be done: 
I'm an optimist. We've done so much in the last 10 years and Lloyds is a great place to work if you're LGBT. But British society needs to be careful. We cannot go back.

For businesses like ours that means not being complacent and thinking we've solved everything. We need to continue to fight for what we believe in and set the standard for those inside and outside our organisation. 
Companies House is committed to supporting equality and diversity both within the organisation and the wider UK business community. Our diversity and inclusion campaign celebrates diversity in business and ensures people from a range of groups are encouraged to bring their whole selves to work. 
Keep up to date with the latest stories from the campaign on our blog and social media channels.