British society is incredibly diverse. Yet as we approach older age and retirement, this tends to become cloaked. People become defined by their age, often being referred to as:
senior citizens
the elderly
retirees
the over 60s
But when we define people by age, we strip an entire age group of its many identities. They're no longer identified by the traits that make them who they are, such as their ethnicity, sexuality or disabilities.
Instead they're grouped in terms of one thing - their date of birth.
A growing LGBT+ community
Nowhere is this more obvious than in the LGBT+ community.
There are more than one million people over 50 in the UK who identify as part of the LGBT+ community. This number will only grow, with the population aged 65 and over expected to increase by more than 40 per cent in the next 20 years. Despite this, there are no LGBT+ retirement communities in the UK.
This creates huge inequality. These people have fought for their rights and experienced prejudice throughout their lives. Often losing jobs, being shut out by their families and unable to build families of their own.
The communities that the LGBT+ older people have built around them are often also their families, providing:
support
acceptance
friendship
shared views and experience
The idea of going into an old people's home can be scary. They lose access to everything they have worked so hard to gain.
Anna Kear, CEO of Tonic Living says:
Just imagine having struggled all your life to win the rights gay people now have. Then having them taken away in older age. Consider having to come out to every new person you meet all over again, without knowing how your new community may feel about that. It's no wonder that many old folk go back into the closet once they are dependent on care.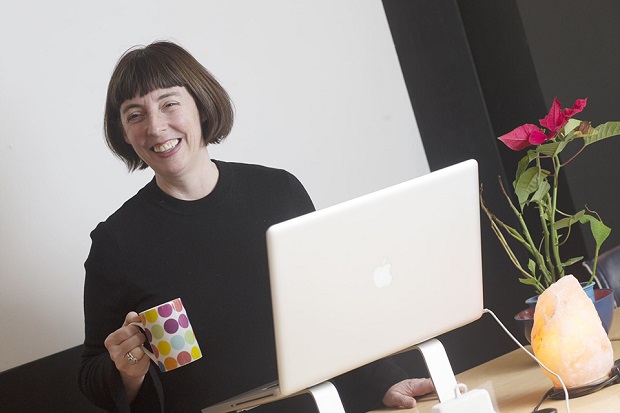 Reducing social isolation and discrimination
Tonic Living was founded in 2014 to address this under-explored problem. It has a growing number of people aged over 50 who have registered interest and is close to launching the UK's first ever LGBT+ retirement community.
Its purpose is to reduce the social isolation and discrimination that is feared and often experienced by the very people who have fought against it.
The plan is to develop living spaces that might look like any other, with mini-allotments, bicycle clubs and places to eat. The only difference is that the majority of its residents will be LGBT+.
One of those involved in the plan is Vito. She was born in Northumberland in the first part of the last century. She joined the Women's Royal Naval Service (WRENs) at 17, but lost her job when they discovered she was a lesbian.
She had everything taken from her before starting a new career as a psychotherapist:
I do not want to live in an old people's home. I do not want to be out of control of my life. I've seen too many people in that situation.

If I got the choice, I would want to live with LGBT people. I would not want to be set aside. I would like to be somewhere I could share my values as a lesbian, where it's acknowledged, respected and celebrated.
When launched later this year, the first Tonic Living community will do something no other retirement and housing organisation has ever achieved. It'll let older people maintain their full identity.
It plans to show measurable impact on their lives so that others can follow their example. To achieve this, it's worked with other like-minded organisations to create an impact framework that'll record wellbeing figures before and after entering the community.
But for its CEO, Anna, a positive outcome will mean much more than numbers.
For me, success will be something I can feel when I enter a room. It'll be seeing people living their lives their way, with a sense of energy and empowerment. It'll be smiling, happy faces and people who feel they can celebrate and enjoy their hard-won rights.
Tonic's work is something to celebrate during LGBT+ History Month. After all, those it aims to help are LGBT+ history, each with a powerful and often heart-wrenching story to tell.
Companies House is committed to supporting equality and diversity both within the organisation and the wider UK business community. Our diversity and inclusion campaign celebrates diversity in business and ensures people from a diverse range of groups are encouraged to bring their whole selves to work.
Keep up to date with the latest stories from the campaign on our blog and social media channels.