From the imposing Georgian townhouses of Clifton, the Banksy-adorned streets of Stokes Croft to the rich carnival history of St Pauls, Bristol is a city with rich diversity and a long history of inclusiveness.  
"Bristol's always seen itself as a bit different," says Jane Ginnever. She's chair of the  Women in Business  Task Group, the team behind the city's Women in Business Charter. "We're perhaps a bit more progressive and ahead of the curve when it comes to diversity and inclusion."  
And Jane's right. Bristol is the only city in the UK to have its own charter that focuses on achieving gender equality in business. It was founded through the work of the Women's Commission, set up 5 years ago by the former mayor, George Ferguson.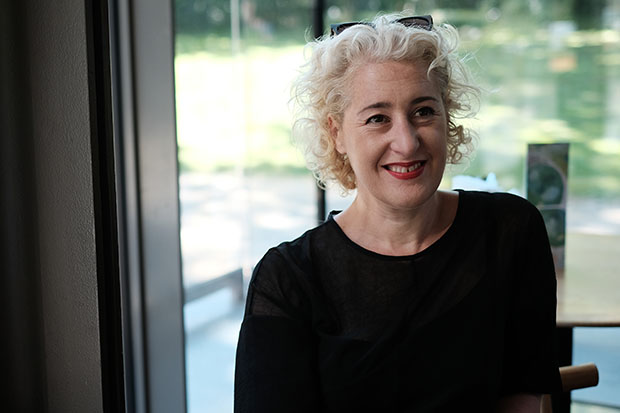 Aims of the charter
The charter is run entirely by women volunteers from across the city. This includes representatives from businesses working in areas as varied as tourism, technology and energy and engineering.
Launched last year, it'll become its own community interest company (CIC) in the coming months, securing its future for years to come. 
The charter now has 35 signatories including the global giant Rolls Royce, and nationally recognised firms Burges Salmon and Hargreaves Lansdown. This is in addition to local stalwarts such as the University of West of England, Bristol City Council and Bristol Airport.  
It's open to every business in Bristol – no matter how much they've achieved when it comes to gender equality. In fact, it's specifically aimed at helping firms wherever they fall in terms of progress. All it asks is for them to sign up to a goal and do something to achieve it. 
Jane says:
Many small businesses can struggle to find time to focus on gender equality. So making a pledge can seem daunting. We're keen to help them do as much as they can, but realise they need to do it at their own pace. All we ask is for action. 
With 7 goals, the charter looks at everything from flexible and part-time working, to commitments to increase the numbers of women at senior levels and on the board. It also calls upon companies to have one person responsible for reporting on gender equality and inclusion. 
Making gender equality visible
Jane tells us the biggest issue is making gender equality visible all year round:
We tend to find that firms sign up to the areas where they can show most progress at first. This is an important step. It helps them show the world they're making progress, but also gets them to think about what's next and how they can move forward more quickly. 

For us, the biggest issue is making gender equality visible every week of the year – not just on International Women's Day. It needs to be considered as a business issue and as a driver of competitive advantage, not just something for the HR department to deal with. The charter helps to achieve that by getting firms to pick out specific goals and work towards them on an ongoing basis.

Sometimes, achieving gender equality can seem like a mammoth task. We've broken it down into achievable goals that put businesses on the right path.
Supporting International Women's Day
This year, the team behind the charter is running a session at Bristol City Hall on the voices of women in business as part of an International Women's Day event run by Bristol Women's Voice on 7 March.
It'll aim to show how people can navigate the world of work and leadership at all stages of their career. Part of this'll be offering to become mentors to other women in business in Bristol. 
Jane points out that signing up to the charter is easy and can be done at any time. All firms need to do is fill in a simple online form.
As more companies sign up, we'll see Bristol lead the way when it comes to gender equality. We'd love to see other cities follow our example and put gender equality at the heart of their civic conversations. 
To celebrate International Women's Day, we're showcasing and promoting organisations across the UK that are championing women in business and leadership.
Companies House is committed to supporting equality and diversity both within the organisation and the wider UK business community. Our diversity and inclusion campaign celebrates diversity in business and makes sure people from a range of groups are encouraged to bring their whole selves to work.
Keep up to date with the latest stories from the campaign on our blog and social media channels.