My role is to represent the user. I help service teams to learn about our users so that Companies House can design, create and deliver services that meet user needs.
Without user research, we do not know what the problem is that we're trying to solve, what we need to build or if the service that's being created will work for our users.
To learn about our users' behaviours, needs and motivations, we must understand:
who our users are
what they're trying to do
how they're trying to do it
what influences how and what they're trying to do
how they use and experience our existing services
The more we understand our users, the more likely we're to build accessible, intuitive and inclusive services that work for everybody. Find out more information on how user research improves service design by reading the service manual.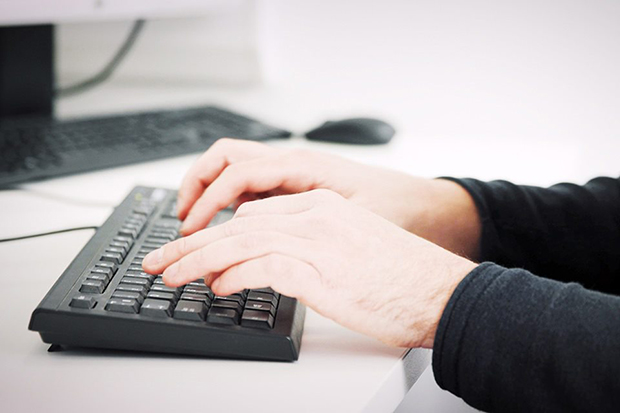 How do we do this?
User research is part of an iterative process. We need to work with our users and test regularly, so that we can make sure what we're building accurately reflects their user needs. Rather than our own assumptions of what we think these are.
Getting our users to help us test our work and to share their insight can be challenging.
We currently have a user panel of approximately 4,000 members. But we would like to expand. And to achieve this, we need your help.
What's a user panel?
Companies House user panel is a community of customers who help inform how we develop our online services. Becoming a member of our user panel provides an opportunity for you to have your say about how these services look and feel.
We interact with our users in many different ways to seek their feedback. As a panel member, you could be asked to:
complete a short online survey
answer email questions
take part in research sessions at our facilities or your place of work
take part in remote research sessions
The format of the research session will vary according to what material we want to seek your feedback about. We'll use the information you provide during the user panel research sessions to:
improve our existing services
develop new services
We'll ask you which types of research you'd like to be involved in, and we'll only invite you to take part in activities which you have specified.
Participation is completely voluntary, and you can say no to any invitation that you receive. You can also leave the user panel at any time.
Having a user research panel helps us talk to people who're hard to reach for any reason: people who use a specific service, people who're located outside of the UK or have low digital skills, for example.
How long does a research session last?
The majority of our research sessions last for about an hour, but this will depend on the particular project that you've been invited to participate in. A short survey may last 5 to 10 minutes in comparison.
When we notify you of a research session, we'll always let you know how long a session will last.
If we're completing research at your home or place of work, we'll aim to find the most suitable date and time convenient to you, where possible.
We recognise that being a member of our panel means being generous with your time, so it's important that you understand that your help and insights are invaluable to us, in helping to make sure a better user experience for everyone.
What happens during a research session?
Each project is different. During a usability session, you might be asked to talk about your experiences during an informal 1-2-1 interview, or look at a service we're currently developing. You'll then have the opportunity to feedback and let us know how usable and accessible you found it.

Everything is confidential
Any information that you share with us is handled in accordance with data protection legislation. When you take part in a research activity, the feedback you provide is confidential. Information will not be shared with third parties or used for marketing purposes.
For further information on how we treat your personal information, please see our personal information charter.
Over to you
We encourage users from a wide variety of demographics, roles, geographical locations and backgrounds to get involved.
You do not need to have used our services to sign up. We welcome people who have used our services in the past, those that intend to use our services in the future and people who have never used our services.
Help us to grow our user panel so that we can continue to make sure that we take a user centred design approach. We cannot do it without you.