At Companies House, supporting the health and wellbeing of our colleagues is an integral part of our work.
This year, Mental Health Awareness Week is running from 18 to 22 May. As always, we'll be working hard to raise awareness and support the campaign. However, our celebrations will be very different this year as the majority of colleagues are now working from home due to the coronavirus (COVID-19) outbreak.
With this, there's never been a more poignant time to talk about mental health.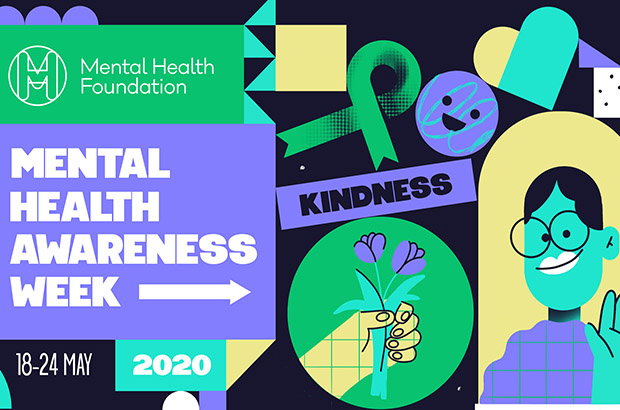 Our main priority is, and will continue to be, making sure our colleagues are safe and well. By protecting the welfare of our colleagues, we've been able to maintain our vital services for customers and adapt to meet the needs of the current situation.
For many colleagues, coming to work provides an essential structure. Maintaining a service for our customers helps to develop a sense of personal achievement, and there are also the social benefits of seeing colleagues and friends.
We've always promoted the need for clear boundaries between work and home, as a way of making sure we switch off and recharge. But over the last few weeks these boundaries have become blurred.
Like others across the world, we now balance the day job with home schooling, caring responsibilities and feelings of isolation, amongst many other challenges that the current situation has presented for our mental health and wellbeing.
We know we need clear lines of available support, we need to work as flexibly as possible, be resilient and find new ways to stay connected.
Community groups and networks
Companies House has a number of support networks, including our Mental Health Advocates (MHA), our Carers Network and the recently formed Companies House Bereavement Network.
These groups are run by volunteers who are passionate about supporting colleagues, providing reputable information and signposting to other support services available.
Understandably, our networks have seen their profiles raised in recent weeks. Prior to the coronavirus outbreak, 25% of colleagues had caring responsibilities. These colleagues are now reaching out to many others who, due to the current circumstances, have found themselves with caring responsibilities for the first time.
Our Bereavement Network came together prior to the outbreak, recognising that around one in ten people are affected by bereavement at any one time within an organisation. For this reason, a safe space has been created for colleagues to share their experiences, support each other, and to listen and chat to others about different coping strategies. Above all, it's a place where people know they're not alone.
Staying connected
Almost all of us have had to adapt and change the way we work. We've embraced new technology by using a number of communication channels where colleagues can connect, share ideas and experiences while offering moral support and a friendly ear.
These channels have also helped us to work quickly to provide solutions for customers who might be struggling to fulfil their responsibilities during this time.
Our Curious Coffee app allows users to sign up and match with colleagues from different departments, who can then arrange a virtual coffee and a chat. It's been a great way to broaden networks and continue to build our sense of inclusivity and community.
However, perhaps the most powerful messages have come from colleagues sharing their personal stories. This has reminded us that although it's often not easy to talk, it's the first step to making a difference. There's always someone ready to listen.
We are continuing to do all we can to maintain the essential services that businesses across the UK rely on. And as always, we'll support and be there for one another every step of the way.
If you're concerned about yourself or a loved one or need further support, the NHS website has a list of support groups and helplines. The Every Mind Matters campaign is also offering expert advice and practical tips to help you look after your mental health and wellbeing.