Last year, I wrote a blog post about how we set up the Companies House LGBTQ+ & Allies Network.
In many ways it was my 'big coming out' moment. "No turning back now!" I thought to myself at the time. Writing it was a big deal for me as I'd kept my gayness very much part of my private life, keeping work and home separate. But I was inspired by the 'bring your whole self to work' ethic that was building in Companies House and the wider Civil Service. And a year and a half later I have not regretted that decision once!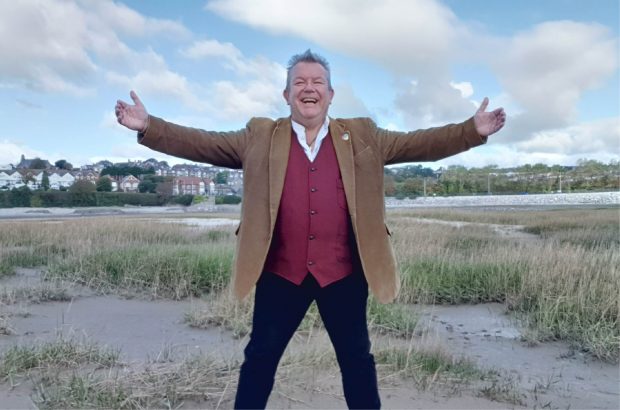 I'm aware that some people consider the diversity and inclusion networks a tick boxing exercise, a target set from upon high. Maybe it started like that, but for me it's the starting point to a world where diversity and inclusion targets do not exist because they are not needed, because it'll be a part of everyone's default.
Not long after that blog post, Companies House participated in the Cardiff Pride March, which was also my very first Gay Pride march at the tender age of 60. It was a joyous experience and very life affirming, so it's a great disappointment that the coronavirus (COVID-19) crisis has curtailed the celebrations this year. But it has not stopped us getting on with our other activities.
The focus of our network is 'support, educate, influence and enjoy' and I feel we've had successes with all of them.
From a support point of view, we've been able to help and advise a number of people with their personal issues within the LGBTQ spectrum, as well as being supported during the arrival of the Covid lockdown. In fact, the network provided a great source of support for all of us, especially during the early months.
From an educate perspective, we've put out numerous blog posts and articles ranging from the origins of the Rainbow flag, to the fate of homosexuals during the Holocaust and still managed to have fun along the way. In the spirit of inclusivity, we've renamed our network the 'Companies House Inclusive Community' because everyone is welcome.
But it's not all fun and blogs. With the advent of the Covid pandemic, the majority of staff are having to work from home. This has had an effect on everyone, but the effects on the LGBTQ+ community seem to be higher, ranging from loneliness to having to live with people who either do not know their sexual orientation or gender identity, or are not supportive of it.
An acquaintance working in another organisation highlighted something I'd not considered, where staff who are not out in work now have to hide their partners and any personal items that give away their still hidden home life in Zoom and Teams meetings as the divide between work and home breaks down.
In this Year of Inclusion, Companies House is promoting the message 'Bring your whole brilliant self to work' and that applies to everyone and everything. Not just LGBTQ+, but every one of the amazing people we have working at Companies House with all their amazing talents and interests.
For instance, not only am I out and proud as a gay man, but I feel happy being able to talk about all the other aspects of my life including my passions for obscure facts, waistcoats and Doctor Who - although I sometimes think some of my colleagues wish I'd stayed in the Police Box on the last one!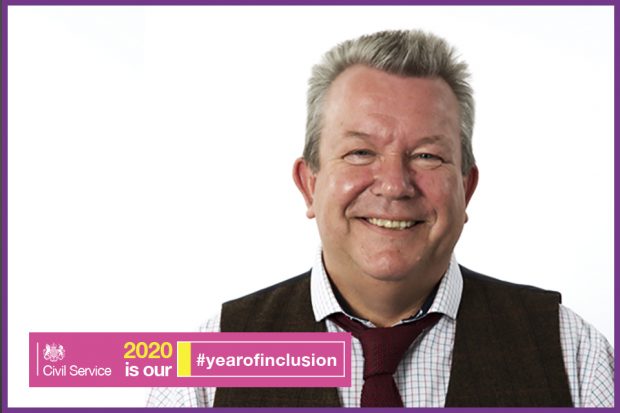 We've launched a new diversity and inclusion campaign which showcases Companies House's commitment to supporting equality and diversity both within the organisation and the wider UK business community.
To begin, the campaign will showcase our variety of staff networks which help us understand the needs of underrepresented groups in Companies House and encourage staff to bring their whole, brilliant selves to work.
Keep up to date with the latest stories from the campaign on our blog and social media channels.