One of the key drivers for the Companies House Women's Network is continuous improvement. Since we formed in 2018, the network has championed gender equality and provided a forum for women and male allies to discuss and collaborate on key topics, including:
the gender pay gap
caring responsibilities
workplace equality
The fantastic collaboration with Chwarae Teg, Wales' leading gender equality charity, has also ensured that the network is a resource for learning and development. This has enabled our women to access a range of training that has supported their personal and career development.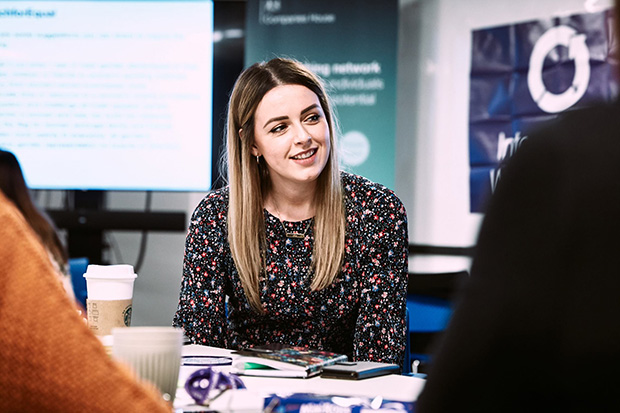 We're really proud of what the network has achieved so far, but there's always more to do. We have developed a forward work plan, based around some key aims for 2020 to 2021. These are:
increasing our membership, with particular emphasis on encouraging engagement from colleagues at all grades
creating a formalised programme of sessions and activities that provide advice, support and inspiration, but also tangible development opportunities
recruiting more brilliant male allies, enabling us to develop and deliver our agenda communally
The overarching aspiration attached to these priorities is to make sure that the network is fully inclusive and representative of all colleagues across Companies House, allowing diverse views to be captured and voices to be heard.
We also want to respond holistically to the needs of our membership. We are therefore developing the network around 3 key support strands:
1. A resource hub
This is how we can help our members.
Providing a wide range of opportunities including training, advice and coaching that women can access, no matter what their background, grade or experience.
2. A community
This is how we can help each other.
Offering members the chance to connect with diverse women from across Companies House to share experiences, offer support and get support from others.
3. A committee
This is how we can help all women at Companies House.
Actively engaging with the organisation to support women in key areas including recruitment, pay and work/life balance.
Our aims are ambitious, and effective communication will be vital.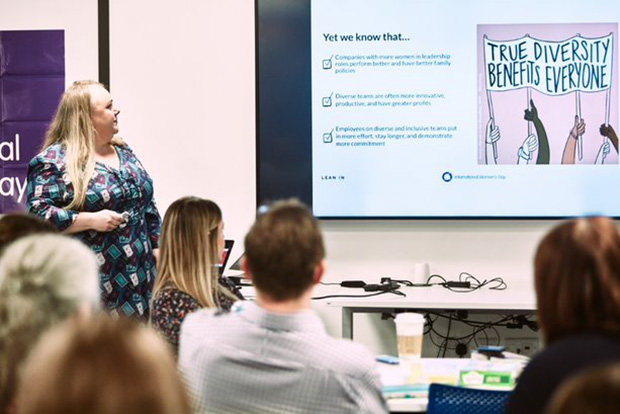 The pillars of our communications approach are:
Engagement – where we aim to be fully inclusive, improve overall awareness of the network and expand our reach through online channels
Amplifying voices – which is all about encouraging participation and nurturing our community
Celebrating success – to really showcase our value
Through refinement and delivery of both our work and communications plans, we are confident that we can successfully progress towards and achieve our goals. Also, there's always strength in numbers. We are currently working with Civil Service Local and Women's Network leads from across government to establish a cross-departmental forum, allowing us to share best practice / ways of working and to collaborate on key topics related to gender equality in the workplace.
Working together is the key component in bringing about real and lasting change.
We've launched a new diversity and inclusion campaign which showcases Companies House's commitment to supporting equality and diversity both within the organisation and the wider UK business community.
To begin, the campaign will showcase our variety of staff networks which help us understand the needs of underrepresented groups in Companies House and encourage staff to bring their whole, brilliant selves to work.
Keep up to date with the latest stories from the campaign on our blog and social media channels.