Caspar Thykier is the CEO of Zappar, a young tech company focused on bringing augmented reality to the masses. We spoke with him to discover what they do, why they started and advice for people wanting to start a business.
Can you tell us about what Zappar is and does?
Zappar is a UK company with our headquarters in the UK and offices in London, San Francisco and Sydney. We specialise in augmented reality (AR) on handheld devices.
Our mission is to democratise augmented reality, virtual reality (VR) and mixed reality (MR). We do that through ZapWorks: our suite of tools that are empowering the next generation of digital creatives to build AR/VR/MR experiences for this new creative canvas. The ZapWorks tools allow users of any ability or age to create their own AR experiences.
Why augmented and mixed reality?
For us the role of AR is to connect the physical world of things – products, packaging, print, places, etc – to the devices that matter most to people in their lives: their mobile phones. AR opens a new window on mobile that reimagines the canvas of your screen as a new lens on the world that's full of possibilities. Your phone screen becomes something you not only stare at but look through as a digital discovery channel.
We're also very interested in the brave new world of MR and have been exploring this with ZapBox, our Kickstarter campaign. Our goal is to let anyone experience MR, rather than just those than can afford a $3,000 HoloLens Developer Edition – ZapBox is 1/100th of that price at $30.
What inspired you to start Zappar?
The inspiration to start the company came from an excitement about the ever-important role of mobile in our lives, almost as an evolutionary appendage! And joining the dots between mobile and the physical world. AR has been around for many years as a fantastic solution desperately searching for a problem to solve. When smartphones appeared this really opened up the opportunity for AR to play a different role in people's lives at a mass market level. And open up new opportunities to solve problems facing businesses in a variety of sectors.
When and why did you register to become a limited company?
We registered the company on 2 March 2011. Having started companies before we learnt how important it is to establish firm foundations for the company's incorporation from day one. We're lucky to have been supported by a fantastic in-house legal counsel and financial controller. I can't express enough how important this has been as we've grown as a business and opened up to taking on funding from institutional and trade investors.
How do you see Zappar developing in the future?
We're still a young business at just 6 years old. However, AR years are a lot like dog years so in fact we're practically part of the furniture in our field. We're constantly pioneering and pushing what's possible in the field of AR, VR and MR for the mass market. And the market is really coming towards us in terms of the development of better hardware, better cameras, processors and batteries all at more affordable prices across the world.
What are the biggest challenges you've faced since starting your company?
We took a harder road than some of the other companies in our sector in that we always wanted to make sure we were properly delivering value for our partners, rather than going for the short-term marketing buck. We also tried to avoid being sucked into giving the technology away for free to 'establish the market'. So the biggest challenge was being steadfast in our resolve to build a sustainable business based on strong principles. We're in an industry where it's easy to get sucked in by the next hype curve and get blown off track. There's still a huge education job to be done in AR, VR and MR. It's still a very nascent market. We're in it for the long term.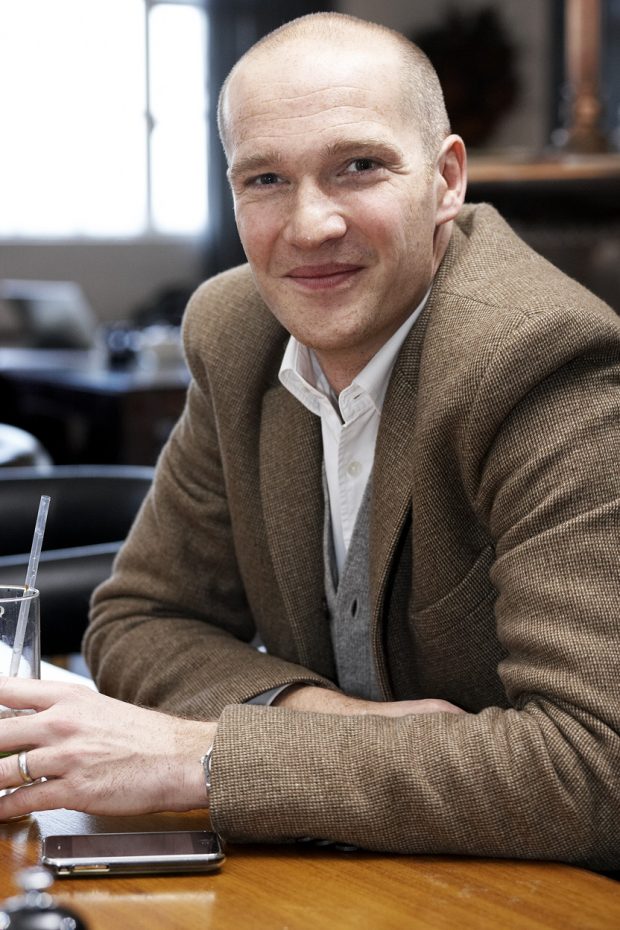 If you could, what's the best piece of business advice you'd give to your younger self?
The only piece of advice I ever give anyone starting out is just do your best. If you can go home feeling like you gave it your best shot you can't ask for more. Oh, and have fun doing it. We all take work far too seriously. You need to wake up each morning wanting to go to work. The day you don't is the day you need to find another job.
What's the most important lesson you've learned in business so far?
Remember the power of 'no' and don't get sucked into pitching. Be steadfast in the value you're offering and don't give your services away. At the very least ask for a contribution for your efforts. The really good partners will be founded on the strength of relationships founded early on. And having a bit of skin in the game from day one makes a huge psychological difference.
How can people try your products?
Zappar is a free to download app available on iOS and Android. It's also a light, only 3–5mb, embeddable component that can exist in 3rd party apps. We've had great success with Vodacom in South Africa, Hasbro, Coca-Cola, PlayStation, Showtime Entertainment, Rovio and many more. We can also produce white label apps as we've done with brands including Sony Music (with One Direction) and PEZ.
Also, anyone can head over to zap.works to try out the ZapWorks 30-day trial or to BackerKit to pre-order a ZapBox kit.