Samantha Evans and Shauna Guinn own Hang Fire Southern Kitchen in Barry, south Wales. Find out how they went from learning how to cook authentic BBQ food in America to owning a restaurant in a grade 2 listed building.

What inspired you to start your company?
Our love of food, music and Dolly Parton. Having quit our careers (Sam was a creative director, Shauna was a child protection social worker, turned government policy advisor), we knew we wanted to set up a food business. It was travelling around the deep south, and meeting our BBQ heroes that made us turn our attention to American BBQ.
We travelled to America in 2012–13 on a road trip of epic proportions to find out what exactly is American BBQ. Our mission was to attend masterclasses, listen to pearls of wisdom from backyard and competition 'cuers' alike and try as much food as possible.
Where in America did you travel?
Our adventures saw us help cook for a rodeo in Houston – 50 briskets, 300 chickens and 500 racks of spare rib! – to helping an old mountain man repair his even older drum smoker deep in the Appalachians. We're being entrusted to spice rub secrets that we have to "take to the grave".
We attended masterclasses by competition-winning BBQers and travelled around eating the very best, and sometimes the very worst, BBQ in the world. Having experienced all the major State variations, we recreate authentic southern style BBQ and southern cooking using British produce.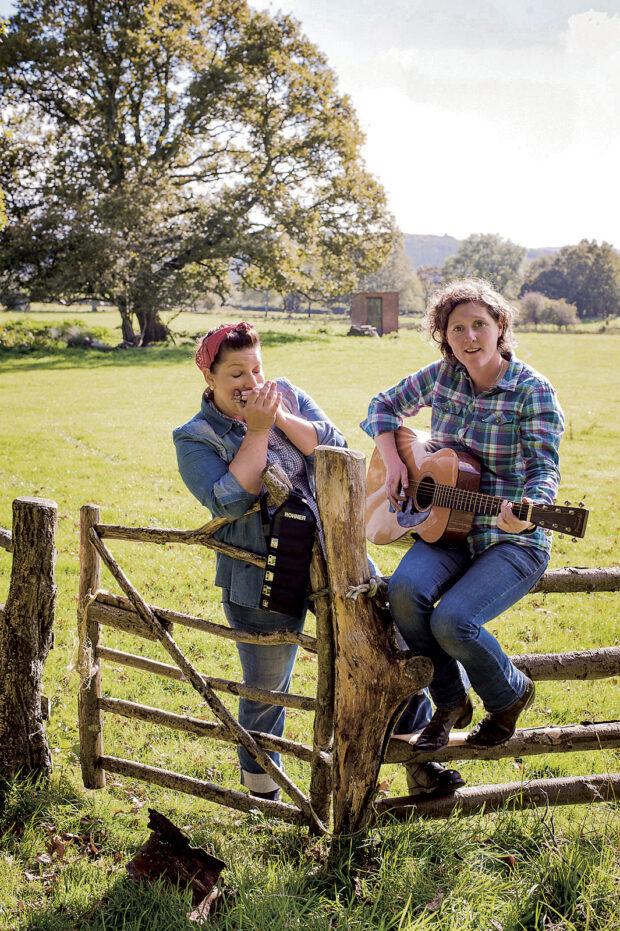 How did you get started in south Wales?
We were living in Nashville [Tennessee] and had just bought a smoker from Texas. We didn't have any money as we'd spent everything we had on our roadtrip. Our friends had a tiny little pub in the backstreets of Splott [Cardiff], so when we got back from our travels we asked them if we could set up a pop-up restaurant and they said "yes". Every Friday and Saturday night we turned the pub into our version of an American BBQ joint. The first week we fed 4 people, fast forward 9 months and we were feeding 200 people.
Since arriving back in Wales in 2013, we've taken the slow and low [style of cooking] world by storm. We're credited with giving real momentum to the pop-up restaurant and street food movement in Cardiff, inspiring many others to start their own street food and drinks businesses.
What happened next?
In 2015 we won the coveted 'Best Street Food' award at the BBCR4 Food Awards, and wrote our first cook book, published in May 2016. That month and year we opened our first restaurant in the grade 2 listed Pumphouse in the seaside town of Barry.
When and why did you register to become a limited company?
In November 2015. As soon as we signed the lease for the restaurant, things got serious!
Why 'Hang Fire'?
It's the process the meat goes through. Hang it, fire it, smoke it. We used to be called "Hang Fire Smokehouse" but dropped the smokehouse part of our name when we opened the restaurant in Barry. We are now Hang Fire Southern Kitchen, which more accurately describes our love of southern cooking, not just American BBQ.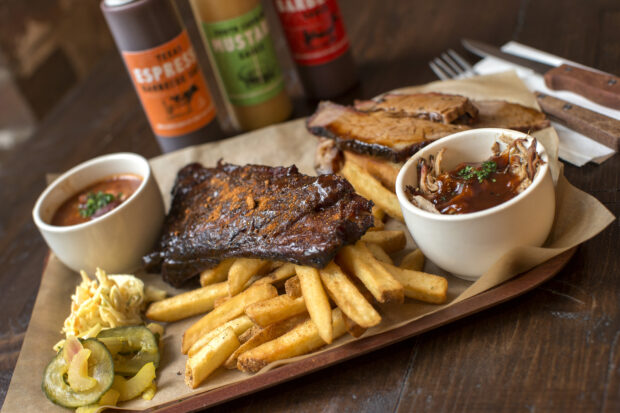 How do you see your business developing in the future?
At the minute we're focusing very hard on making the Hang Fire Southern Kitchen the best it can be. We'll always continue to do our street food events, food festivals and food demos showcasing recipes from our cook book. We have an amazing concept for our second cook book, which we can't wait to start writing. But in true Hang Fire style, watch this space. We tend to do things that our customers least expect.
Any business advice you can offer?
If you're not prepared to work 16 hour days, 7 days a week, then owning your own business probably isn't for you. We both quit very high level careers to start Hang Fire. We thought we knew what hard work was! In terms of advice, only start a business in something you are very passionate about. It's that love of what you do that will get you through the long days and sleepless nights.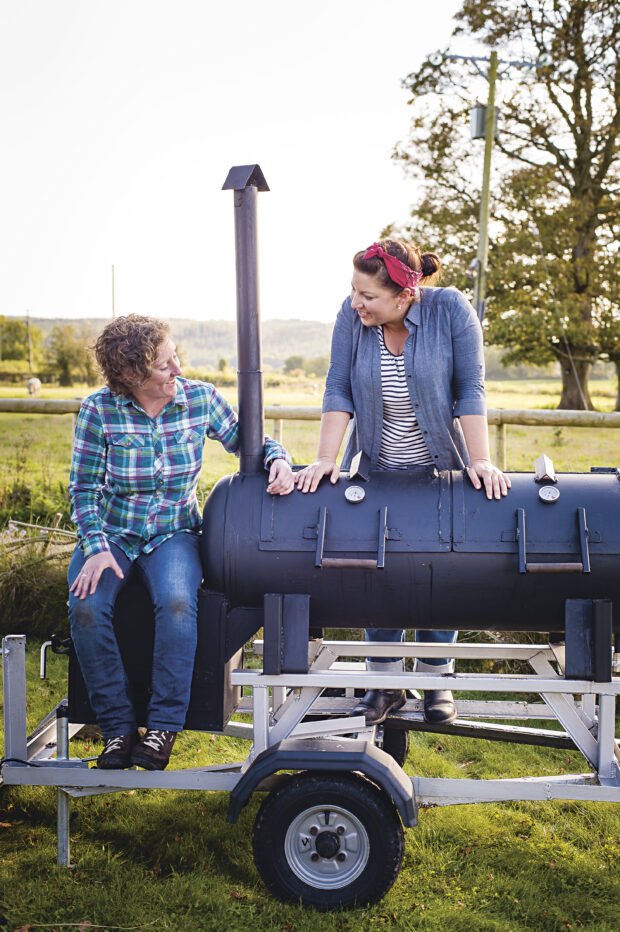 What's the most important lesson you've learned in business so far?
Business is really not about money, it's all about people. Our customers, our staff, our suppliers. How you treat people is very important to achieving success.
It's #InternationalWomensDay 8 March, do you have any advice for women starting their own company?
It doesn't really matter what gender you are, it's all still hard work. We're bucking the trend in a male dominated industry, so we just want to inspire other women to do the same.
How can people try your food?
You can catch us at food festivals throughout the summer, or come and see us in sunny Barrybados (what locals call Barry in south Wales). For all booking enquiries, visit our website.