Coming into Companies House through a diversity internship, I wanted to see the ways the Civil Service is aiming to be the most inclusive employer by 2020. With National Inclusion Week at the end of September and October's Black History Month, it was the perfect opportunity to develop my knowledge.
Poetry diversity workshop  
Kavita Hansla is a fast streamer on secondment to the National Literacy Trust. For National Inclusion Week, I attended her workshop on the power of inclusion for diversity. We explored the nuances involved in inclusion versus exclusion.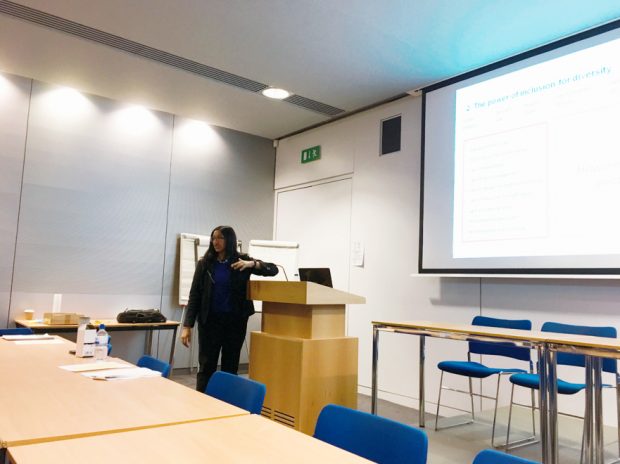 Although I'm by no means a poet myself, her enthusiasm and encouragement in highlighting that while poetry does have rules, it doesn't always have to be followed.
I would share my poem that was written in the workshop, but I'll leave that to Kavita for now. She was also a recent guest blogger for Companies House and she writes about her amazing work in more detail.
Race Disparity Unit
The recent release of the Foreign & Commonwealth Office's (FCO) historical note Black Skin: Whitehall detailing its journey of the absence of non-white people at the Foreign Office, it's a clear example that the narratives of ethnic minorities hasn't been an easy one.
This is shown through the work of the Race Disparity Unit (RDU), where their ethnicity facts and figures consistently reveal that the experiences of people from different ethnic backgrounds are still weighted against them.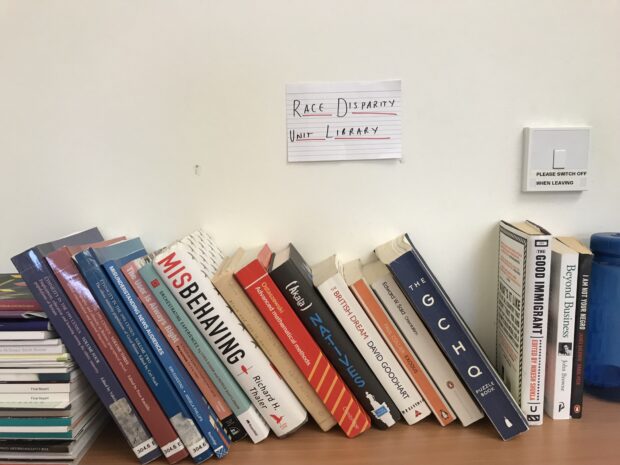 The RDU is based in the Cabinet Office and is split into 2 sections:
Data & Digital
Policy & Strategy
Through Head of Policy, Annie MacIver, I was able to shadow the team for 2 days. What's central to the unit's principles are providing ethnicity data that's accessible and easy to read. As an immigrant Asian-British woman, making it known that this data exists is important, and enforces our narratives and struggles.
I was in awe of the team's work and felt so welcomed, despite only for a short time. I even presented at the team's 'show and tell', where I spoke about my work at Companies House and how they could use our data.
I was encouraged to look at the data on the website and found some striking disparities.
One example is that except for the Indian ethnic group, people from an ethnic minority were more likely than White British people to live in the most deprived 10% of neighbourhoods in England. This is only one example and the site covers numerous topics in huge depth.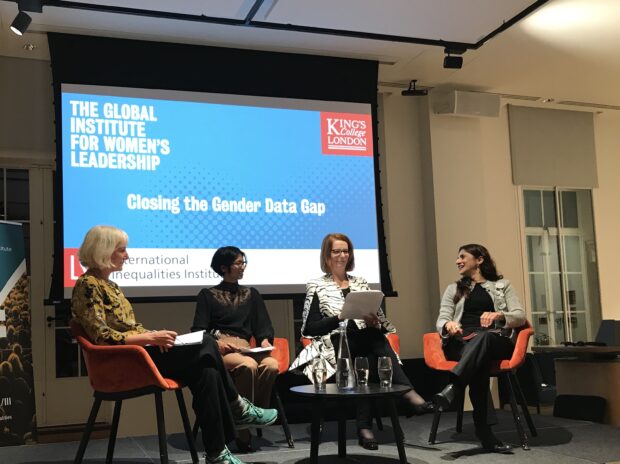 I also attended a panel on 'Closing the Gender Data Gap' with the team and Zamilla Bunglawala, deputy director of the Racial Disparity Unit, was one of the panellists. A key theme throughout was the importance of considering the issue of intersectionality.
Chaired by Julia Gillard, the former Prime Minister of Australia, the panel also included Anna Wechsberg of the Government Equalities Office, and Peña Gangadharan of the London School of Economics (LSE). Peña Gangadharan emphasised that the narrative for social change and transformation is key to changing ethnic disparity, and the panel brought forward the difficulties in balancing the narrative and the data.
Overall, I found that accountability and transparency are essential to the unit, to get more people to use the data and to develop trust in the public sector and beyond.
Marie Flowers MBE
In celebration of Black History Month, former employee Marie Flowers MBE was this month's motivational speaker at Companies House. Marie spoke about her history growing up as a mixed-race child in the 1950s and her work at Companies House, which led to her award of an MBE. She discussed her work in the local community and tackling homelessness in Cardiff, with Rainbow of Hope.
Marie spoke about her search for her biological parents and the discrimination she experienced in her career. Nevertheless, she also talked about the supportive community at Companies House, where she worked for over 30 years before her retirement.
I interviewed her at the end of her talk and felt that having someone like her to look up to encourages and inspires me to be able to strive for my own progression. Marie is an absolutely amazing woman, and it goes to show that having diversity in the workplace is deeply impactful and key to promoting diversity.
To keep in touch, sign up to email updates from this blog, or follow us on Twitter.